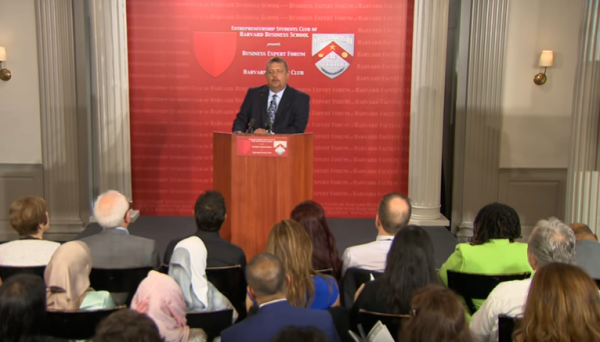 - June 14, 2017 /PressCable/ —
Based in South Bend, Indiana, the Global Renegade, a business development company headed by Timothy R. Johnson aka the Biz Dev Guy, has released the Business Reboot Process. Briefly, the process uses the right systems to make running a business easier and more profitable as it aims to help businesses keep up with market changes and challenges and to regain valuable time.
More information is available at http://timothyrjohnson.com.
Recently launched, the Brand Solutions "Business Reboot" Process looks at how a business is running in relation to the market and competition and what aspects can improve. Main focuses are what is or is not attracting prospective clients to the business, why the business is having to constantly prove itself in a market that it knows so well, time management, and what systems are in place.
By developing solutions to these common challenges, as well as others met, Johnson's Business Reboot Process makes businesses stand out within a specific market. Johnson developed these solutions to encountered challenges by building several successful businesses the hard way and working as a contractor and investor.
After discovering that his businesses were taking him away from his family and he was working longer hours, Johnson began developing solutions to streamline his operations. He began fixing the holes in his staffing, then looked critically at his sales and marketing processes, before he implemented automated systems that delivered a consistent level of service to his customers. Hence, the Business Reboot Process was born.
Johnson's unique approach automates business growth, personal wealth building and lifestyle options, and the entire customer acquisition and development process by clarifying a business's message. This process, in turn, increases average and lifetime sales and helps an entire team master business development demands.
Furthermore, this process allows a business owner to step back and focus on working ON the business, instead of spending countless hours working IN the business. The bottom line is a direct and specific ROI, with value added quality time and lifestyle options, which are immeasurable.
When asked about the Business Reboot Process, a spokesperson for Tim Johnson said, "Tim provides both direct consulting and training for forward-thinking business owners and entrepreneurs through his proprietary S.O.L.D. "Business Reboot" Process. Some are also chosen to participate in his 1% Club Board of Directors, comprised of top business specialists and experts in efficiency, systems and processes, marketing and profitability and within specific market segments."
To find out more about the Global Renegade, Timothy R. Johnson aka the Biz Dev Guy and the S.O.L.D. "Business Reboot" Process, call 630 981 7245 or visit https://youtu.be/PiA0bo41bc4 and http://kingofcheap.com/blog/category/king-of-cheap-media.
Release ID: 207549