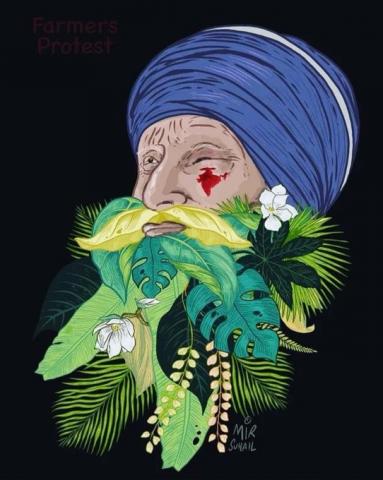 - January 18, 2021 /PressCable/ —
A report has been launched to highlight the reasons why Indian farmers have been protesting controversial new farming laws. Although the protests, which took place on the outskirts of Delhi, were peaceful, those who took part were met with force and branded 'anti-national.'
Find out more at https://kisanektamorcha.com/
The newly launched report states the farmers want their concerns addressed alongside viable solutions and resolutions. Instead of talking to the protesters and listening to their concerns, local authorities have so far responded by using water cannons and heavy-handed tactics.
Three reforms have been introduced, but those opposed to them argue the government has not completed the proper parliamentary procedure as the bills have been passed hurriedly. When viewed collectively, the new regulations will change the rules around sales, pricing, and the storage of produce.
Many Indian farmers sell through government-controlled markets, which gives them security over pricing. One of the new reforms will alter this by enabling farmers to sell directly to private organisations ranging from retailers to supermarket chains, and businesses.
While competition is largely viewed as a positive thing in business terms, there are concerns that the reality of these new bills will not match the grand ideas behind them. For example, the possibility of farmers being exploited and ultimately having to reduce their prices to remain competitive is a real threat.
Although there are mixed feelings about the current mandi system (Agricultural Produce Marketing Committee), the government has expressed it will withdraw its Minimum Support Price (MSP) initiative, which could leave independent and small farmers vulnerable.
Aside from gaining popularity in India, where agricultural workers account for half of the working population, the protests have gained media coverage in the UK and online through the 'I stand with farmers' hashtag.
The farmers are expected to continue to protest peacefully on the outskirts of Delhi until their demands are met and the bills are debated in a transparent manner that addresses the concerns of those affected.
To find out more about the ongoing protests, interested parties are invited to visit the link provided.
Release ID: 88993873