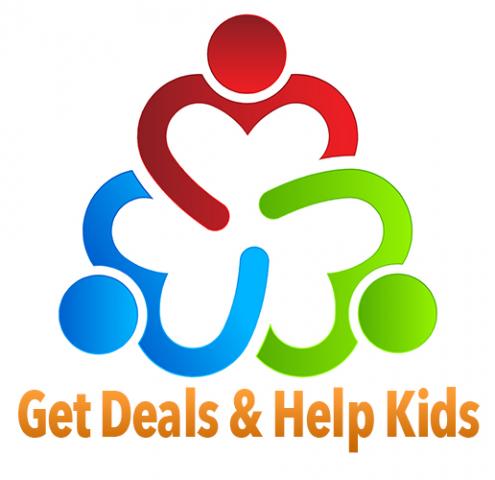 - November 3, 2019 /PressCable/ —
Get Deals and Help Kids is a 3-year-old corporation based in Texas that was created by retired business executives. These successful men decided that the 100% retired life was not for them and felt they should to put their business knowledge and skills to use to help others in need.
The founders of Get Deals and Help Kids are passionate about helping to ensure that every child has the opportunity for a happy and healthy life. The company is committed to this goal by assisting with the cost of medical care for children in hospitals through donations to specific charities. A portion of their profits each month is sent to the St. Judes Children's Research Hospital and the Children's Miracle Network.
Learn more here >> https://businessopportunity.com/listing/independent-vehicle-car-motorcycle-rv-agent-dealership/
The Get Deals and Help Kids business model is extremely unique. The company promotes deals to consumers and generates profit from referral fee agreements negotiated with local businesses – specifically auto dealerships.
With access to large lists of consumers interested in vehicle purchases, Get Deals and Help Kids is able to market to these consumers and successfully drive traffic to dealerships that are part of the referral program.
When a referred customer purchases or leases a car, motorcycle or RV, the referral fee is paid by the dealership to Get Deals and Help Kids. A percentage of the referral fee is then donated to one of the charity organizations.
Currently, over 700 dealerships in the Southwest US have signed on with Get Deals and Help Kids, and have agreed to the specific referral fee rates for customers that purchase both new and pre-owned vehicles.
Get Deals and Help Kids is still a relatively new company but is looking to rapidly expand throughout the United States.
In order to scale the business, Get Deals and Help Kids is utilizing a network of independent dealership agents comprised of hungry entrepreneurs that are interested in a financially rewarding as well as personally rewarding business opportunity.
With a low investment of just $500 down and then $500 paid from the first commission check, these independent dealership agents are able to buy the right to manage a block of dealerships for a 12-month term.
Each block of dealerships, called a Dealership Group, includes 20 auto dealerships. Independent dealership agents are tasked with managing the relationship between dealerships in their Dealership Group. In this role, agents keep up with the leads and referral fees for sales from each dealership and are paid a generous commission from each referral sale.
This independent dealership agent business opportunity requires no selling and no traveling. Agents have the ability to work from home and make calls to dealership partners on their own time.
Independent dealership agents can even scale their own businesses by purchases additional 20-Dealership Groups.
Get Deals and Help Kids is not a Win Win scenaro. It's a Quadruple Win. The company provides funding for charities benefitting children, helps generate sales revenue for car dealerships, creates a business opportunity for entrepreneurs and earns a small profit for the main business entity.
Entrepreneurs interested in this business opportunity must move fast. New agents will have their choice of dealerships in their 20-Dealership Group – as long as they are available. If there is no preference, agents may be assigned their 20-Dealership Group.
Visit https://businessopportunity.com/fundraising-fund-raising-crowdfunding/ to learn more about this great opportunity with Get Deals and Help Kids and other fundraising related business opportunities.
Release ID: 88932216