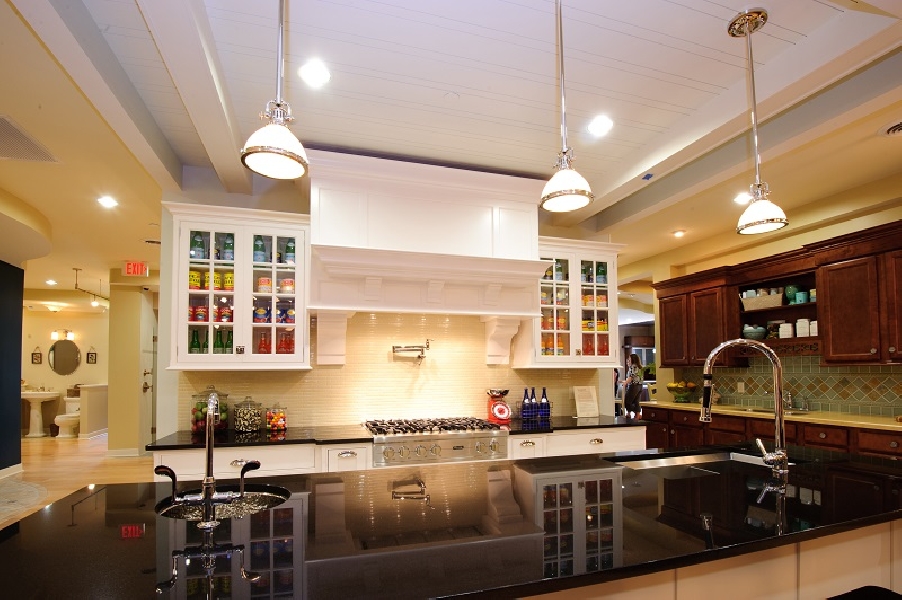 - June 1, 2015 /PressCable/ —
Rochester NY: Inde Kitchen Remodelers in Rochester NY area, announced today that they will be hosting an Open House, on Saturday, June 6th from 12:00 pm to 3:00 pm at the Inde Kitchen & Bathroom Remodeling Showroom, 1501 Pittsford Victor Road in Victor NY.
The Open House will focus on the budget conscious consumer and the latest trends in colors, finishes and accessories when remodeling a kitchen or bathroom. Inde will be providing one-on-one consultations with one of their kitchen designers, time slots are limited, call or email to reserve a seat. Bring photos of the kitchen or bathroom to be remodeled, and the designers will walk through different remodeling options. Refreshments will be served.
"We invite anyone thinking about remodeling their kitchen or bath to attend our Open House and meet with one of our designers for free, time slots are limited. Based on our previous events we encourage you to contact us ahead of time to guarantee your consultation during this open house, pre-register by calling or email us today to reserve your spot," stated Joyce Malave, Marketing Director, Inde.
Inde Kitchen Remodelers is a unique find in the Rochester New York area, It has an expansive 5000 sq. ft. showroom, and features all the latest styles and newest trends in kitchen and bath design it is has a variety of kitchen and bathroom displays, cabinets, countertops, lighting, plumbing, flooring, tile all under one roof. Inde has a staff of expert designers and craftsman to assist in the full remodeling project. The homeowner is sure to get some great ideas for remodeling and designing a kitchen or bathroom.
"We are very proud to serve the Rochester NY area with the finest team of kitchen and bathroom remodelers in upstate New York. We handle the remodeling process from design to completion" said Joyce Malave, Marketing Director, Inde.
To RSVP for the Open House and Register for a free one on one consultation with the designer, by phone, call 585-249-8100 or email events@theindestudio.com.
Release ID: 83247