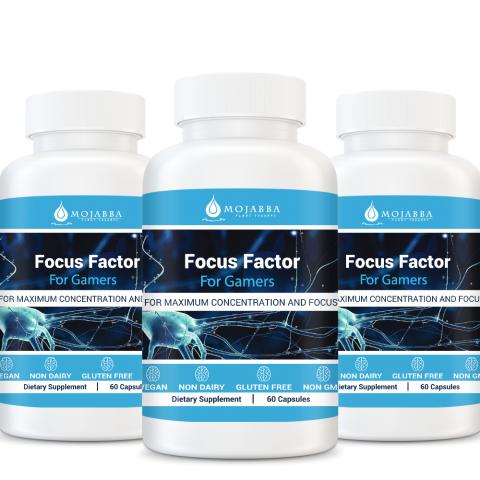 - September 17, 2020 /PressCable/ —
Sarasota, FL-based company specializing in plant-based products has just released a new line of gamer nootropic pills intended to help enhance reaction times, energy and concentration. MoJabba Plant Therapy has released this product to provide video game players and esports participants a non-GMO, vegan alternative to access mental performance.
More information is available at https://www.amazon.com/dp/B08D82HKHT?ref=myi_title_dp
This newly released line of nootropic supplements was designed specifically with the gaming industry in mind, a market that includes nearly 2.5 billion people. With the aim to enhance the competitive edge, these dairy-free pills may lead to an improved sense of clarity, focus, and faster reaction times.
For competitive esports athletes, access to an allergen sensitive alternative like this newly released line of pills could mean fewer concerns about the risks typically associated with other supplements, allowing their focus to remain on sports and games that can be decided by reaction times and in milliseconds. The pills are gluten-free, dairy-free, non-GMO, and vegan.
The plant-based products were released by MoJabba Plant Therapy and are in line with their company mission to help its customers maintain a healthy lifestyle through a more natural approach. The enhanced memory and cognitive function that come from the new line of gamer nootropic pills are designed for long-last results, not just to address symptoms in the moment.
The recently launched nootropic pills focus on three primary ingredients to support cognitive function. This includes Phosphatidylserine, which has been shown in studies to improve memory function, as well as Bacopa Monnieri, which can enhance memory retention and spatial learning.
The newly released supplements also include Huperzine A, which research has found to increase the levels of one the compounds functioning as a neurotransmitter in the brain.
The CEO of MoJabba Plant Therapy shares her personal experience motivating her company. "It was essential for me to find alternative ways to get both pain relief and improve my health. It was my vision to be able to share those remedies with others"
More information on the newly released nootropic supplements can be found at the link above.
Release ID: 88977039