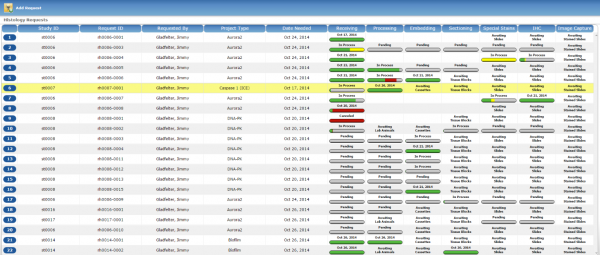 - April 22, 2021 /PressCable/ —
With there being an increase in demand for genetic testing, it's become practice to make use of a centralised platform in order to handle the intricate details such as research procedures and laboratory visibility. This is where Clinical LIMS software solutions offered by Sapio Sciences can come in handy. Bio specimens are recorded upon receipt and all data is kept safely. All pertinent metadata, such as shipping details, informed consent status, and study protocol, are all kept safe in one place.
The new advances in clinical research and MDx are supported by lab tools. As advances are made in the healthcare sector such as the use of personalised medicine to treat debilitating diseases, technology must also keep pace. The Laboratory Information Management System (LIMS) programmes provides researchers and lab technicians the confidence and versatility they need to conduct complex tests like NGS, pathology, microarray, and qPCR. For clinical testing and molecular diagnostics, LIMS software can help improve lab speed, quality, and productivity.
Tracking clinical lab processes is not only required by law, but it is also essential to the success of a lab. Sapio has the industry-leading LIMS for clinical lab activities, which is used by the world's largest laboratories. With simple configurations, Exemplar makes it simple to monitor entire pipelines from the initial sample to the final results.
Sapio is a CRM that focuses on the clinical lab sales process and includes features like campaign management, lead and opportunity management, multi-channel communications, and more. Sapio more closely parallels the actual sales process and fosters ongoing collaboration with suppliers to ensure future business by supporting recurring predictions that are more consistent with clinical lab sales rather than the single opp "close and done" model. All of this is monitored, and the entire sales organization's success toward quota can be seen at a glance.
For more information about Sapio Sciences clinical LIMS software or other solutions they offer, see the following link: https://www.sapiosciences.com/
Release ID: 89006367