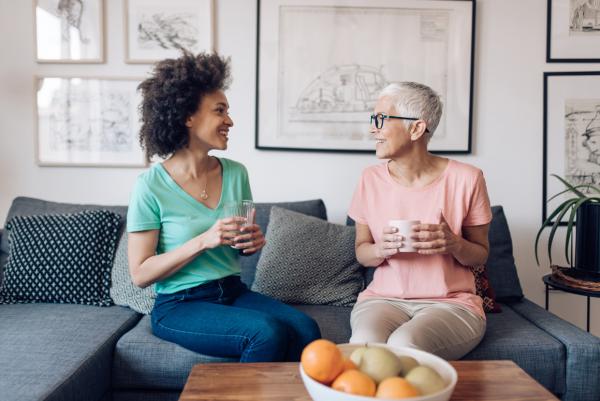 - February 9, 2022 /PressCable/ —
Wondering how to find flexible in-home care services for seniors on the Southside of Jacksonville, FL? Yϋmicare's new offering makes it easy to find and book the perfect caregiver. They even have same-day appointments available.
"When you consider the fact that 10,000 Baby Boomers will be turning 65 every day for the next 30 years, it's easy to see why we focus on supporting their needs", says Director of Client Success, Andrew Considine. "We have created a network of the best caregivers to support the seniors in our community."
It's estimated that 1 in 7 adults could use this type of service now or in the near future. It is known that seniors prefer care at home and would prefer to stay out of assisted living facilities and nursing homes if at all possible. But there are many things that can get in the way of this like, loss of mobility, and illness or injury, loneliness, isolation, and even depression. These things have a negative impact on independence.
Some seniors need help with tasks they are no longer able to complete themselves (i.e. driving, preparing a meal, walking long distances). Many older adults want to retain control over their lives without being seen as burdensome to their loved ones. They also don't want to be taken advantage of by people they can't trust. The hard thing for people on the Southside of Jacksonville and other areas is finding the right caregiver to help provide friendly-trustworthy support when and where you need it.
Yϋmicare's flexible options allow consumers to find private duty caregivers right in their community. You can even look on their website and review profiles https://www.yumicare.com/caregiver-profiles. Additionally, they have affordable transparent pricing that allows you to book recurring services or next-day appointments.
The full article on this recent announcement can be found here https://www.yumicare.com/post/flexible-in-home-senior-care-services-southside-jacksonville-fl
Yümicare was founded in 2021 for the millions of older adults and their loved ones who think aging at home is the best option, but need help carrying out essential daily activities. Yümicare provides a curated network of the best local private-duty caregivers. Yümicare matches clients with the perfect caregiver, allows for the booking of recurring or on-demand services, and easy no-hassle payments. Unlike traditional agencies who are slow, inconsistent, and unreliable, Yümicare ensures consistency and quality. For more information or to book services with Yümicare please visit www.yumicare.com or call (904) 800-8402
Release ID: 89063214