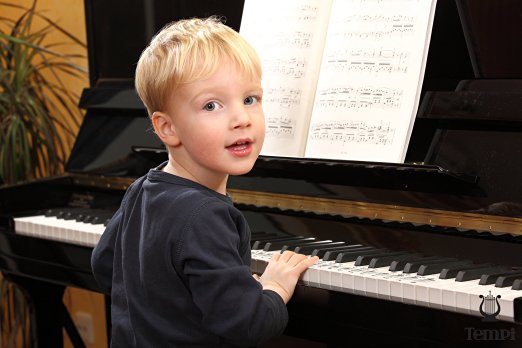 - September 28, 2016 /PressCable/ —
Tempi, the musical learning specialists known for their high quality metronome for practicing and training, has announced the launch of a series of new piano key stickers to help musicians learn to play the instrument more effectively. The stickers are being sold on Amazon, where they're collecting five star reviews for their quality and ease of use, making them perfect for beginners.
More information can be found on the Amazon page listing at: https://amazon.com/Piano-Keys-Stickers-by-Tempi/dp/B01J42ZCZC.
The Tempi piano training stickers help beginners to memorize the location of the right notes, so they can better train for any piece of music they're playing. The most difficult part of learning the piano is not the fundamentals or technique, it's the different notes.
Through using Tempi musical note stickers, practicing musicians can train their ear and their memory whether they're learning to read music or to play the piano by ear. The stickers help musicians to train both their ears and their hands in unison, putting their ears, sight, and hands together to get a better understanding of what a note looks, sounds and feels like.
Tempi explains that their stickers come with a full 100% satisfaction guarantee. The company says that the product will help customers to memorize their piano keys, save money on piano tuition and play music notes with confidence or they can get their money back.
The Amazon page listing emphasises that the Tempi piano keys stickers simplify the potentially overwhelming note recognition process, increase music reading skills, and accelerate learning. This combination can help to improve music play quickly and efficiently, helping to make music more fun.
Tempi piano key stickers can be easily applied to the piano keys, allowing practicing musicians the ability to accurately play the music they love. The listing explains that they allow the piano player to start practicing in less than 10 minutes. The stickers are compatible with any piano or keyboard, and they are easy to remove once the notes have been memorized. It also means musicians can place them on or off the keys as they wish to test themselves.
Learn more about Tempi at: http://tempibrand.com
Release ID: 134883