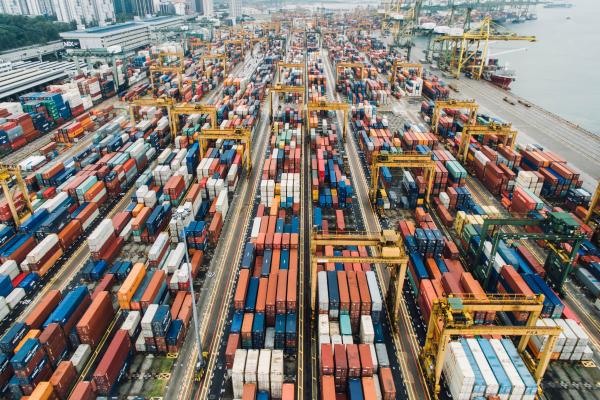 - November 8, 2019 /NewsNetwork/ —
Learn the many services offered for importing products into Australia
Of the many operating global shipping services in Australia, Kenter International is a licensed professional shipping firm established since 2010 and founded by industry leaders with a combined 45 years' experience centred on transportation and logistics. Apart from traditional international shipping services, the Customs clearance services that Kenter International cater include coordinating with Australia's top Customs brokerage firms to provide an organised, hassle-free Customs clearance experience.
Importing business products (especially importing machinery from the USA to Australia) entails fees, including Import Duty fees and Goods and Services Tax (GST), as determined by the Australian Tax Office and the Australian Border Force respectively. As standard, Import Duty fees may range from 0% to 10%, depending on the product classification. The standard rate, however, is fixed at 5%, but some exceptions and terms may apply.
For goods imported by international air or sea cargo worth under AUD $1,000, there are no duties, taxes or charges payable. For products worth more than AUD $1,000, however, a special Import Declaration form will have to be completed and submitted to settle the resultant duties, taxes and charges on the products. Failure to comply with the Import Declaration form will mean no products will be imported into Australia.
While having your products cleared is one of Kenter International's main services, they also aim to legally minimise the Import Duty fees and GST on products imported into Australian territories needed to be paid by
• registered companies (under the Corporations Law in Australia),
• government agencies and departments,
• business entities, and
• other entities required to be registered for GST purposes (e.g., charitable and religious organizations).
Kenter International Logistics provides prompt and easy Customs clearance and storage through all ports of Australia. In cooperation with Customs firms, Kenter can facilitate classification of goods according to Customs Tariffs, apply for Tariff Concessions on goods and actively find concessions, by-laws and Free Trade Agreements (FTAs) to make business products duty free, legally.
No other shipping service operating in Australia has the same extensive network as Kenter International. With connections and offices in the USA, New Zealand and, mainly, Australia, Kenter offers a consistently high level of clearance and border management in all areas of the globe.
In a globally competitive market, importing products into a country requires paying specific fees, and Kenter International's global shipping service aims to expedite this process.
To learn more about Kenter International's machinery transport in/to Australia, equipment shipping, freight and heavy cargo brokerage and Customs clearance services, among others, send an email at sales@kenterlogistics.com or visit www.kenterinternationallogistics.com.
Release ID: 88932916