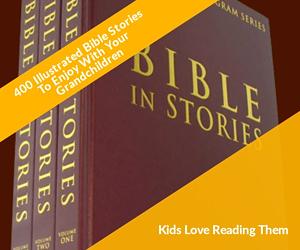 - June 1, 2020 /PressCable/ —
Bible In Stories has launched a new collection of 400 stories that teach and inspire alongside 1,500+ full color memory pictures. Ideally suited to children and families, the stories also come alongside 1,400 review and application questions to help improve study.
More information can be found at: https://thebibleinstories.com
The newly launched bible stories are available in three volumes, each designed to be easy to read. They are created with adults and children alike in mind, and the illustrated stories make an effortless introduction to the lessons of the Bible.
Bible In Stories is a biblically accurate tool that helps customers to find answers and better understand the Bible itself. In addition to digesting the stories more easily, the collection also makes it easier to remember the lessons the Bible offers.
The home is the ideal learning environment for children to learn Bible stories. Now, with the release of the new illustrated editions, families can find the ideal tool for their own family growth program.
Each illustrated story helps readers to find, understand, remember and apply the Bible. It also makes it easier for families to apply the "big picture" of the Bible.
Unlike reading the Bible in its 400 individual books, with these three illustrated volumes, everything is organized in one easy-to-read package.
Reading Bible stories to children at a young age has a range of developmental benefits. It can teach them about important life issues, strengthen their character, and provide them with guidance throughout the different stages of their life.
A recent customer said: "These will be easier to understand because the pictures will bring it to life as we read. The reason we don't read more is because we don't understand. This will make me more confident in sharing and talking about the Bible. Give us family time and long-term this will stick with us."
Full details of the new story collection can be found on the URL above.
Release ID: 88959816