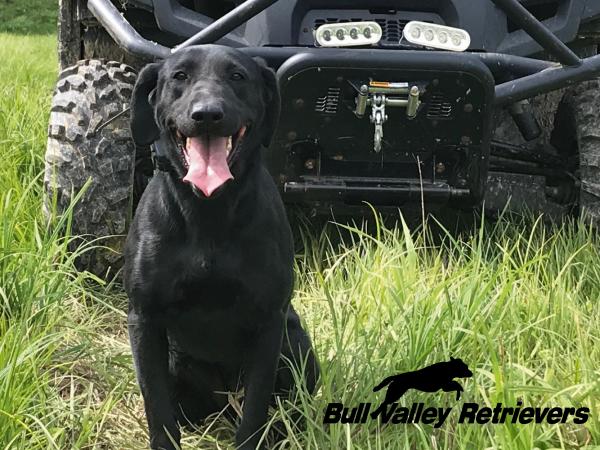 - June 24, 2020 /PressCable/ —
Woodstock, IL, based Bull Valley Retrievers has launched a new retriever training program for gun dog success. The award-winning trainer provide services to customers based in Northern Illinois and the entire Midwest.
Find out more at https://bullvalleyretrievers.com
The newly launched training courses for gun dog success are run by an expert team of passionate individuals. The team specialize in obedience training for all dog breeds as well as building competitive retrievers, producing quality gun dogs, and obedient dog companions.
Each course is tailored to the specific needs of each individual dog and owner. As such, a limited number of spaces are available to ensure each attendee gets the attention required to successfully complete the training.
The expert team at Bull Valley Retrievers suggest there are several common mistakes people make when they are training their retriever. Many hunters move past basic obedience in favor of retrievals without restraint. The team focus on conditioning dogs to become proficient retrievers and hunting companions.
Taking the time to teach the dog to be calm will be rewarding in the long-term and will prevent time being spent on correcting hyperactive enthusiasm. As part of the program, the team will make the dogs sit and watch dummies for several minutes in a bid to help them improve their ability to stay, their knowledge of hand signals, and blind retrieves.
Obedience is an essential part of any successful gun dog training program; the team say a dog well-trained in recall will obey the command regardless of the distraction – including falling game. Additionally, today many retrievers are bred hyperactive and stubborn, so owners may find they require a professional dog trainer.
Dog boarding is available, but only if it is booked in advance. The kennel area is secure and allows each dog to receive a personalized exercise regime and attention. They are heated and air conditioned indoor and outdoor runs and the spaces are puppy friendly.
A company representative said: "Whether you have a hyperactive, stubborn dog, or a dog that is receptive to training, we produce custom personalized courses that ensure gun dog success. We cover all aspects of training, but we always begin with obedience."
To find out more, interested parties are invited to visit the website provided.
Release ID: 88965191