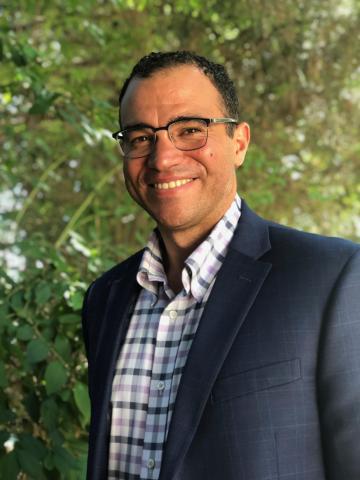 - April 7, 2020 /NewsNetwork/ —
(CHARLOTTE, NC, April 7, 2020) Ilich Martinez, Co-founder & CEO of Camino Ventures, will soon launch his book "$68 Trillion Dollar Tsunami, The Impending Largest Transfer of Wealth in History." He is a visionary technology leader with an extensive and successful career delivering business value at scale. His track record includes leading innovative efforts that are first of their kind in the industry.
More information regarding Martinez can be found in https://www.linkedin.com/in/ilichmartinez/
Martinez's background includes progressive technology leadership roles at various organizations where he has led large-scale enterprise-wide initiatives that improve profits and productivity.
Some of his key accomplishments include launching new businesses that have generated greater than $1B in revenue and managed assets valued at more than $250B. He has managed technology portfolios with annual investments higher than $100M and created multiple patents on digital banking innovation. He is also a recognized thought leader in the areas of digital transformation and artificial intelligence.
Ilich is particularly strong in the use of technology as a competitive advantage, leveraging his deep understanding of financial services in the front, middle and back-office functions, and operations.
As a leader, he has built culturally transcendent and high performing teams, leading digital transformations and aligning technology investments with evolving business and strategic objectives. He has led transformations at many scales, from fintech start-ups to large and global Fortune 50 organizations.
Ilich's spent the first 20 years of his career building innovative technology solutions in Wall Street and some of the world's top banking and wealth management companies. He leveraged that experience to launch Camino Ventures which helps organizations unlock and accelerate business results via digital transformation and artificial intelligence.
Ilich is highly praised in his industry:
Ilich's ability to build, lead and transform organizations was unlike any I've seen before and made a dramatic increase in the productivity level at Neuberger Berman and Lehman.
Lawrence Cohn
Former CIO at Neuberger Berman and Lehman Brothers
Release ID: 88952608