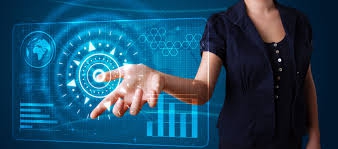 - October 20, 2017 /PressCable/ —
Maple Grove, MN – Ignite Payments Maple Grove, a Minnesota-based merchant services provider, recently re-branded and unveiled a redesigned website. Since 2011, Ignite Maple Grove has been helping small and medium sized businesses clear credit card payments facilitate online commerce and enhance the merchant experience with its vanguard product, Clover. With this rebranding, Ignite Maple Grove is focusing exclusively on the Clover Business Management Solution, which has always been its core strength. The new CardConnect brand highlights the company's three service pillars: Clover, P2PE Security and the CardPointe gateway. Each service can be performed in real-time via the new CardConnect technology
Clover provides a complete business management solution providing industry customized apps to improve efficiencies for all areas of business management. From the core payment processing, to HR and accounting integration to mobile, gift and loyalty solutions, Clover is changing the face of business in America.
P2PE Security true end to end encryption has evaded the merchant services industry until now. Point-to-Point Encryption now exists when using the proprietary technology. Merge that with CardPointe and the customer facing experience is unlike anything the industry has seen.
The CardPointe Gateway brings all aspects of the face-to-face environment and merges it with the enhanced capabilities of the CardPointe Gateway. Manage all F2F and Non-F2F transactions through a single sign on. Do so knowing that the transactions will always clear at the lowest possible interchange rate by utilizing level 2 and level 3 pricing with interchange optimization software.
The new CardConnect repositioning is led by the addition of the CardPointe category. Businesses, more and more, are utilizing the various payment environments to enact commerce. This need to accommodate the various ways of taking payments has been a source of continued frustration for the management of businesses. CardPointe and its single sign on interface offers the business to manage the various ways that businesses now need to take payments to compete. CardPointe manages all aspects of consumer's needs:
True Real-time transaction management
P2PE Encryption for all face to face transactions
Online and Recurring payment processing
Mobile payments
Shopping cart integration.
The redesigned CardConnect logo and website showcases a fresh look for the company and utilizes a responsive and easy-to-navigate design. "The elegant simplicity of the new logo and branding echo's what CardConnect has achieved in bringing a new level of ease to the business user," said Bradley Ganzer, CardConnect Maple Grove CEO. "CardConnect Maple Grove is known for the quality and depth of its service platform and its robust business management solutions. Rebranding brings that front and center."
Website visitors will also find a grown dedication to content designed to educate, inform and solicit the business partners through unique and lively content. As marketing evolves, dedication to fresh content is key to the increasing online presence.
Visit www.credittech.us to begin exploring the new CardConnect redefined service categories. Also connect with CardConnect Maple Grove Mn Here
About CardConnect Maple Grove
Since 2011, CC Maple Grove has helped thousands of companies improve the quality, size and performance of the processing and processing related services. CC Maple Grove solutions help increase the number of customers that can be reached, reduce the time and energy it takes to administrate business functions, and of course, the timely delivery of processed funds. CC Maple Grove services are fast, reliable, accurate, and the right choice for taking the processing to the next level. To learn more, visit www.getprocessingnow.com.
Release ID: 252840