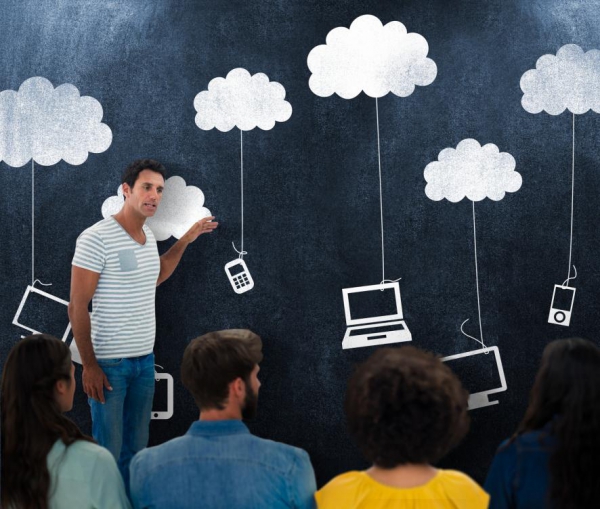 - September 5, 2016 /PressCable/ —
iFeeltech, a Miami-based IT Support firm that specializes in providing a broad range of computer solutions aimed at streamlining the efficiency of small to medium-sized business, now offers its customers cloud-only operations.
The company has implemented a cutting-edge information system that allows customers to get quality service over the cloud, without the need to visit or call customer service. The roll-out of cloud-only operations also means that clients can get real-time assistance, and IT support services more conveniently and at very competitive pricing.
iFeeltech is an upcoming IT services provider that gained a footing in Miami mainly because it was founded with the primary aim to help entrepreneurs focus on the important aspects of growing their businesses and serving their customers. To achieve this iFeeltech would deal with all the IT issues to enable entrepreneurs access efficient and cost-effective computer solutions that improve IT security while boosting the business' productivity.
"We strive to provide personalized solutions to each of our customers," said Mr. Nandor Katai, the company's founder, and director, "the new cloud-only operation places us at the forefront of implementing a new-age customer service system that every business should emulate."
The core services that iFeeltech will provide on its cloud operations system include all PC, Linux, and Mac services covering troubleshooting, software installations, and update, and system maintenance; computer network installation and configuration; data security and services including recovery and backup; and cloud solutions. New and existing clients can now access prompt and efficient services right from the company's online portal at https://ifeeltech.com
While the company has rolled out a new approach to resolving customer concern's iFeeltech's philosophy, which centers on the provision of excellent services and enabling their customers to achieve their goals by providing tools, remains the same. Mr. Katai pointed out that the new developments at iFeeltech are aimed at meeting the needs of modern-day businesses whose operations the company helps upgrade to become cloud-based.
"iFeeltech provides superior IT solutions," he added, "with such a professional and dedicated team, it was just a matter of time before led our clients to the cloud, where every business' operations should be based."
About iFeeltech
iFeeltech started as a small team of enthusiastic IT professionals dedicated to providing unmatched computer and Information Technology services to local Miami businesses. The company has built a following among small businesses and startups as the go-to IT and Computer Services provider for short and long-term support for their businesses. The company is winning in its core principle which is to equip its clients and their staff with the knowledge and tools they need to make the most of the computing technologies to grow their businesses.
To learn more about iFeeltech's Cloud-Only operation, or would like to get in touch with the company, go to: https://ifeeltech.com, send them an email via info@ifeeltech.com call 305-741-4601 or visit their Facebook Page for more information.
Release ID: 131025