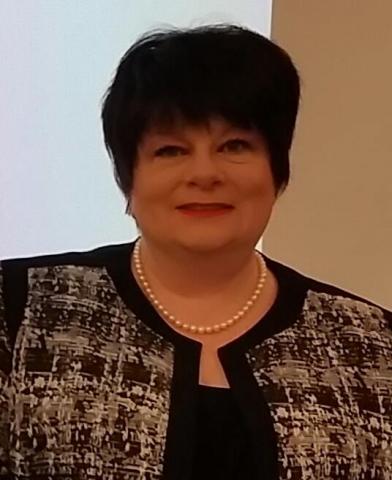 - November 21, 2018 /PressCable/ —
(ROCHESTER, NY – November 20, 2018) An astounding number of people in a variety of professions report that their lives have become more stressful than ever – struggling to find time for loved ones and personal interests, seeking information that will help them safeguard against cyber-attacks that are front-page news, and anxious to find ways to mitigate the impact of disruptions of their business. There is good news for those experiencing this stress – three new books by Michael C. Redmond, PhD that will give them the knowledge and skills needed to handle these challenges. Published simultaneously, Dr. Redmond's "Mastering" series – Mastering Your Work Life Balance, Mastering Your Introduction to Cyber Security and Mastering Business Continuity (Booklocker.com – July 2018) – reflect the impressive knowledge and coaching experience of an expert at the top of her game.
In high demand internationally as a speaker and educator in the rapidly changing and highly demanding world of cybersecurity, Dr. Redmond embodies the idea of "mastery." Her impressive credentials and certifications attest to her cutting-edge knowledge of that intricate field. At the same time, she has learned how to find the time to enjoy international travel, cultural experiences and time with loved ones. The design and content of each of Dr. Redmond's new books reflect her commitment to her students — and readers – and her belief that it is not sufficient to simply be exposed to new information. The exercises and illustrative stories contained in each book in the series are designed to make sure that readers emerge with a deeper understanding – and mastery – of each subject.
Mastering Your Work Life Balance
Dr. Redmond offers readers a complete interactive course in achieving the work life balance they seek. Implementing new skills such as goal setting, concentration (including fascinating information about brain waves), releasing procrastination, releasing unwanted stress, better time management and finding one's purpose in life. She lets readers know that it's time to release the idea that proper work life balance can only be achieved when things are in a "perfect" state – career, personal life, and so on.
This information contained in this remarkable book is valuable not only for busy professionals, but also for parents who are balancing the needs of their children with other demands in their lives, as well as grandparents.
Dr. Redmond invites readers to envision having a personal life – family, friends, health, happiness, hobbies, travel and more – AND a fulfilling career that offers rewarding relationships in the workplace, and freedom from stress. Once this balance has been achieved, it becomes possible to set compelling goals for the future, in all aspects of life.
Mastering Your Introduction to CyberSecurity
There can be no doubt that we live in an era when the risk of cyber-attacks has increased exponentially. With this in mind, Dr. Redmond wrote this book to provide essential information to professionals and students in a variety of fields, including Information Security, Business Management, Business Continuity and Disaster Recovery, Risk Management, Audit, Compliance, and IT.
Those who have been deterred by other books focusing on this important topic will be relieved to find that Dr. Redmond communicates this information in simple, easy-to-understand language. She begins by teaching readers the concepts and definitions they need to understand, in order to take an active role to protect their company or organization. After educating readers on Cyber Security standards, Dr. Redmond illustrates how to assess a variety of risks, and how they can be mitigated, and she describes precautionary steps to take proactively. This invaluable guide also offers readers a test at the end of each chapter.
Mastering Business Continuity Management
Disasters which pose a threat to businesses span a wide range – natural events such as earthquakes or hurricanes, terrorist attacks, manmade disruptions, and more. These incidents seem to be occurring with rapidly increasing frequency.
Dr. Redmond fills the void in the books available on crisis management, and it was written to provide professionals and students in a variety of fields — including Business Management, Business Continuity, Disaster Recovery, Information Security, Risk Management, Project Management, Audit, Compliance and IT – with the information they need.
Drawing on her experience as an international speaker and workshop instructor, Dr. Redmond communicates this information in easy-to-understand language – and she approaches this important subject comprehensively, from proactive preparation (risk evaluation and gap analysis) to those unfortunate times when a company must regroup (public relations and crisis coordination) following a disruptive tragedy. She concludes this book by offering readers a valuable recap of this information, so they have the opportunity to conclude the book well versed in every aspect of this subject.
About Ms. Michael Redmond, PhD
Ms. Michael Redmond, PhD is an internationally acclaimed executive coach, consultant, auditor, trainer and speaker. She has more than 20 years of experience advising clients in the field of Cyber Security, Disaster Recovery and Business Continuity. She has led workshops throughout the U.S. and internationally, and taught Emergency Management and Business Continuity Management at New York University, and as part of John Jay University's Masters program. She is a Board Certified Psychoneurologist and has helped many clients find balance and peace in all areas of their lives. She has been honored as a Top Woman in her field at a White House luncheon and was selected to write for the United Nations. She is a graduate of Marymount Manhattan College, has an MBA from Fordham University, and also has a PhD. In addition, she served for 20 years in the U.S. Army, attaining the rank of Lieutenant Colonel, with four years on Active Duty and 16 years with the National Guard and Reserve. Dr. Redmond resides in Rochester, New York and is extremely proud of her talented daughter Brie.
For more information about Michael C. Redmond, PhD, visit
https://redmondworldwide.org/ and http://solutionfocuscoaching.com
Also, visit the Amazon.com page for each of Dr. Redmond's new books:
Mastering Your Work-Life Balance
Mastering Your Introduction to Cyber Security
Mastering Business Continuity Management
Release ID: 447540