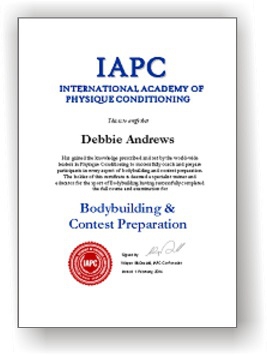 - September 13, 2016 /PressCable/ —
Bodybuildingcourse.com, the premier bodybuilding contest training provider, is celebrating its 11th year of providing its unique and exciting bodybuilding contest preparation course for aspiring bodybuilders, trainers and physique competitors keen on participating in bodybuilding competitions. The regularly updated contest preparation course covers all the important aspects of the bodybuilding contest that will further aid male and female bodybuilders, sports models and figure competitors in participating and excelling at the bodybuilding competitions.
Sharing more information about the contest preparation course, Richard Hargreaves, Co-Creator at Bodybuildingcourse.com stated, "At bodybuildingcourse.com, we have always strived to offer our readers and aspiring and professional bodybuilders with requisite details and information around bodybuilding. The bodybuilding contest prep course will enable bodybuilders and trainers to enhance their expertise and knowledge around bodybuilding, improve their techniques and build and run their own bodybuilding business successfully."
It must be noted that the IAPC Bodybuilding course has been created and written by Richard Hargreaves and Wayne McDonald. While, Richard is a former Mr. Australia (1984), Wayne is a renowned contest promoter and physique conditioning expert. Both Richard and Wayne have extensive experience in the field of bodybuilding. Together, the duo has helped numerous bodybuilders in preparing for bodybuilding competitions and contests. Through their years of knowledge and expertise, they have been able to motivate, train and offer excellent advice around Bodybuilding Contest Diets as well as Supplements.
The bodybuilding contest prep course has been designed for bodybuilding enthusiasts, trainers, physique competitors and anyone else who is genuinely interested in learning more about the sport. It will provide bodybuilders with adequate training and knowledge about Bodybuilding Posing, Judging, Drug testing and Presentation. The course will provide bodybuilders and personal trainers with the perfect platform for gaining recognition and respect in the bodybuilding field. At the end of the course, they will also receive a certification that will certify them as an expert trainers and bodybuilder.
Talking about the course, Wayne McDonald, Co-Creator at bodybuildingcourse.com stated, "The course will provide personal trainers and bodybuilders with the much needed focus and training as well as excellent physical strength and condition. Bodybuilders and trainers who are struggling to achieve the perfect body physique can easily rely on the course and gain instant recognition and reputation as an expert."
The bodybuilding contest preparation course is unlike any bodybuilding book and system. It offers a step by step guide to achieving optimal body fitness and condition. It covers every aspect of bodybuilding and aids bodybuilders in participating and winning bodybuilding contests with ease. The course has been uniquely designed to aid bodybuilders and trainers transform their body and physique. It helps them in achieving outstanding figure and physique with minimal preparation.
The course is ideal for anyone who wants to improve their chance of participating and winning the bodybuilding competition. Bodybuilders and physical trainers who have failed to succeed at bodybuilding competitions despite repeated attempts or trials can take up the course and discover the secrets of bodybuilding. The course is easy to understand and entails excellent references for bodybuilding programs and contests. For more information about the course, visit http://bodybuildingcourse.com/ or http://iapc.us/
Release ID: 132331