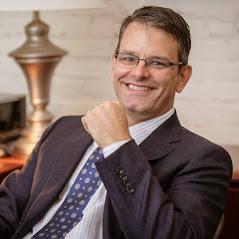 - January 18, 2020 /PressCable/ —
I-80 is a major highway that connects San Francisco with New York, making it a thoroughfare for marijuana trafficking. Labelled as a "drug corridor" by law enforcement agencies within the state and outside of it, it will become a major focus of traffic stops and seizures, predicts 1-80 marijuana arrest lawyer Daniel Stockmann.
Nebraska Drug Attorney Daniel Stockmann explains: "While surrounding states have legalized marijuana, it is still against the law to possess it in Nebraska, even if you are only traveling through the state. In fact, I foresee a time when most traffic stops focus on out of state passengers."
The focus on out of state cars isn't simply to increase the number of I-80 marijuana arrests, but to find drug traffickers who transport hundreds of pounds of marijuana and other illegal substances through the state.
"Now, all out of state cars always have increased scrutiny. Even so, I predict that people from Arizona, California, Colorado, Oregon, and Washington will be the primary focus for drug trafficking," Attorney Stockmann further explains. "They will be looking for rental cars, in particular, because these are frequently used and switched on the journey across the country. Remember, however, that in order to stop and search your car, the police need to have probable cause."
For more information about fighting I-80 marijuana charges, contact interstate drug lawyer Daniel Stockmann.
To read more from I-80 Marijuana Arrest Lawyer, Daniel Stockmann click here
About Daniel Stockmann, Nebraska Drug Trafficking Attorney
Nebraska drug trafficking attorney Daniel Stockmann has been serving people charged with drug-related crimes in Nebraska for more than a decade. He has an incredible track record, even in serious matters such as RICO and drug trafficking cases. He also fights aggressively for people charged with medical marijuana possession and similar offenses and creates effective strategies based on the merits and weaknesses of each case he accepts. For more information on Stockmann Law, call 855) 980-6961 today.
Stockmann Law
9290 W. Dodge Road, Suite 100
Omaha NE 68114
(844) 336-1367
https://www.nebraskainterstatedrugdefense.com/
Release ID: 88943236