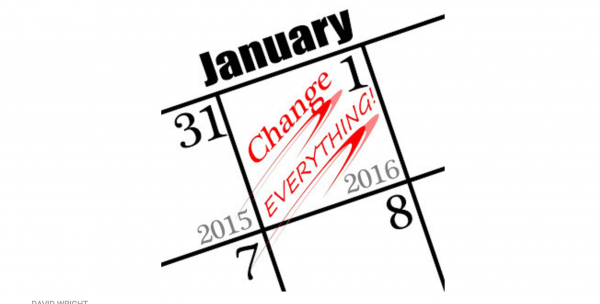 - February 3, 2017 /PressCable/ —
The world is just over a month into the new year and already many of have made and broke new year's resolutions. David Wright said "I have seen some very humorous resolutions on Twitter:
Megan Kelly Dunn @megankcomedy My New Year's resolution is to be more assertive if that's okay guys?
Adrienne Airhart @craydrienne My 2017 resolution is to work on the low self esteem I have, but I don't think I can do it.
Siddharth Singh @siddharth3 Startup idea; a gym named Resolution that runs for the 1st month of the year, collects subscription fees, then converts to a bar named Regret.
David Wright, a Professional Hypnotist from Detroit Michigan is outlining in his new guide why people make resolutions only to break them just days into the new year? He states "There are many factors at play here. Typically when someone makes resolutions they are overzealous and not realistic. A resolution to lose 50 or 100 pounds sounds great, but the process of getting there is time consuming and involves daily commitment. This can be overwhelming even to the most motivated and sometimes people make the wrong resolutions. David Wright is launching a new guide covering six aspects and keys to overcoming obstacles. He teaches people that the key to successfully achieving goals is not to be hasty when choosing goals. He states "Goals that are achievable need to be well thought out and planned for. Resolutions that are small in scope with realistic goals are much more likely to be manageable. Goals also need to specific. A resolution to get into better shape is very general and has no discernible action steps. A resolution that someone will work out three times per week is measurable and therefore, much more likely to be successful"
The guide launched yesterday and can be obtained free by contacting Mr Wright. David R. Wright MA, LPC, NCC is a Certified Hypnotist, Licensed Professional Counselor and National Certified Counselor. He is the owner and Clinical Director of Counseling and Therapy Associates, an outpatient mental health clinic in Taylor, Michigan (a southern suburb of Detroit). He also performs hypnosis stage shows all over the country as the Motor City Hypnotist.
Release ID: 166691