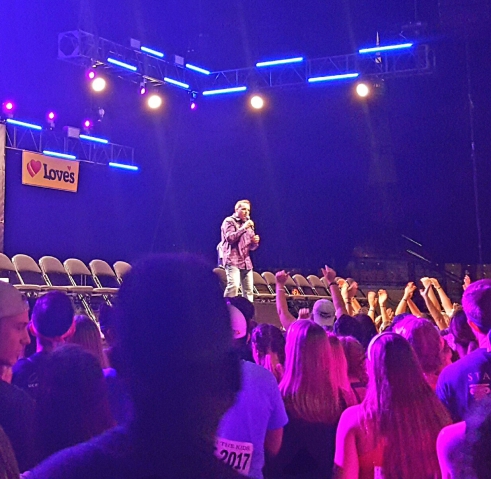 - April 6, 2017 /PressCable/ —
Richard Barker, the Orlando based world renowned hypnotist, has launched a new site advertising his services. Known as the Incredible Hypnotist, Richard Barker is a highly requested hypnotist who offers a wide ranging entertainment portfolio, performing his dynamic show for a host of clients, including cruise ship companies, Fortune 500 corporations, schools and more. In addition to this, he offers consultation and hypnotherapy.
More information can be found at: http://incrediblehypnotist.com.
The site site explains that Richard has spent the last 20 years working with thousands of clients across the world. He has developed an entertaining stage presence and can work with audiences of any size, as well as helping to improve peoples lives with one to one consultations.
As well as entertaining large crowds with his dynamic shows, Richard Barker prides himself on offering high levels of service when working with individuals. This can be for a variety of reasons, including athletes wanting to improve their performance or business individuals wanting to hone their mind or focus more on the task at hand.
Richard's stage show has been produced in 38 countries, and he has worked as a headline performer for celebrity cruises and other large corporations. With this line of work, he has been seen on CBS, NBC, FOX, ABC, and a range of other networks.
The site emphasises that Richard's hypnosis approach is fresh and unique, and he offers something different to other hypnotists working in the entertainment niche. His show is not about embarrassing people or making them do things they don't want to; it is about the subjects of his performance enjoying the show as much as the rest of the audience.
It's for this reason that his show has been such a success around the world, with more and more people wanting to get involved. Richard strives to ensure that everyone walks away from his performance with a lasting, personal memory.
Full details of his portfolio of work and the hypnosis services he provides can be found on the URL above, where interested parties can get in touch using the contact details provided.
Release ID: 183293