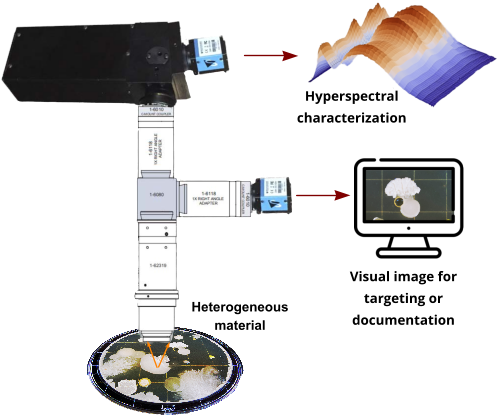 - January 19, 2020 /PressCable/ —
LightForm has launched a new site showcasing the benefits of its products and hyperspectral imaging system. The team is known for designing the PARISS Hyperspectral Imaging kit, which is specialist laboratory based hardware and software.
More information can be found at: https://lightforminc.com
The newly launched site covers what multispectral imaging is, along with hyperspectral imaging. It also covers the PARISS software in detail, showing visitors how it works with a series of videos.
LightForm explains that there is a difference between hyperspectral and multispectral imaging. A multispectral image is characterized sequentially through a series of non-contiguous wavelength bandpass filters.
The new site highlights that following advances in computing power and instrument hardware, hyperspectral imaging and spectral imaging have merged.
This merging occurred with the goal of identifying and mapping the location of target objects within a heterogenous field of view.
With PARISS Hyperspectral Imaging Software, custom software can show the location and distribution of all selected spectral object as on a spectral topographical map.
Where the PARISS software separates itself from other tools is that it utilizes Spectral Waveform Cross Correlation Analysis in order to best extract signal buried in noise.
LightForm says that hyperspectral imaging was originally designed for remote Earth sensing. However, the latest developments in computer technology have allowed new designs with reduced weight and higher levels of sensitivity.
LightForm utilized these technological advances to pioneer hyperspectral microscopy for biological and medical applications.
They state: "In order to increase sensitivity diffraction grating designs were discarded in favor of a prism-based system. Originally developed by The Aerospace Corporation for remote sensing, after redesign, the PARISS imaging spectrograph was ideal for use as a microscope accessory."
They add: "The final design resulted in a prism with curved sides that was named using an acronym PARISS (Prism and Reflector Imaging Spectroscopy System)."
Full details of the new site launch can be found on the URL above.
Release ID: 88943300