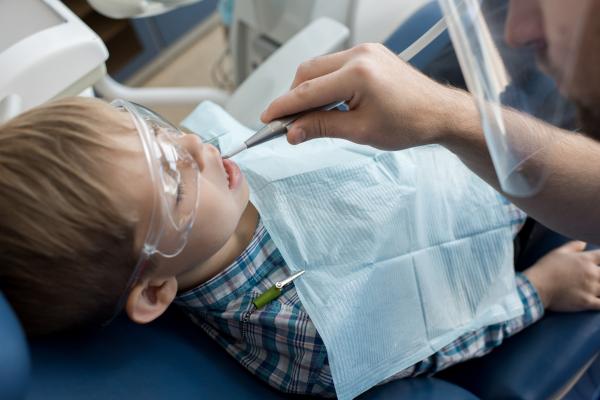 - September 1, 2020 /NewsNetwork/ —
Hurst Pediatric Dentistry has published a new article entitled Sedation Dentistry for Pediatric Patients, which sheds light on the most important aspects of sedation dentistry for parents of young children. Knowing the options for sedation is important before it becomes necessary for dental procedures. Sedation dentistry can be helpful for pediatric patients as well as adults. Parents of pediatric dental patients and other interested individuals can view the full article at https://hurstpediatricdental.com/sedation-dentistry-for-pediatric-patients/
The article includes several interesting pieces of information, one in particular is there are three types and four levels of sedation for dental procedures. This should be of particular interest to parents of young children because most people think the only sedation available at the dentist office is laughing gas.
One of the most important pieces of information the article tries to convey and communicate is no matter the type or level, sedation dentistry can be a sleepy solution for an anxious child or one with special needs.. The best example of this is perhaps found in the following extract:
'In most cases, sedation dentistry is not necessary. However, there are times when sedation can help calm an overly anxious child, a special needs child, a child who is having multiple procedures done at the same time, or simply a child who has difficulty sitting still for any amount of time.'
In discussing the article's creation, Dr. Joby Hurst, D.M.D., Owner at Hurst Pediatric Dentistry said:
"Sedation dentistry is safe when performed by qualified dentists.."
Regular readers of Hurst Pediatric Dentistry's blog will notice the article takes a familiar tone, which has been described as 'informative on pediatric dental topics'. Current patients at Hurst Pediatric Dentistry enjoy a close relationship with Dr. Joby Hurst who has been creating beautiful smiles since 1994. He graduated from Auburn University at Montgomery in 1983 with a Bachelor of Science and from the University of Alabama-Birmingham (UAB) School of Dentistry in 1991. In 1994, he completed his three-year residency program at UAB and received his master's in clinical dentistry. In 2002, he became a Diplomate with the American Board of Pediatric Dentistry. He is also a member of the American Academy of Pediatric Dentistry. Offering a full suite of dental services for his pediatric patients and a loving, nurturing bedside manner, Dr. Hurst has won the hearts of both his patients and their parents.
Hurst Pediatric Dentistry now welcomes comments and questions from readers, in relation to the article, as they are intent on educating people who have a strong interest in the subject. The reason is simply because It will generate a greater understanding of the subject as a whole for parents of pediatric dental patients.
Anyone who has a specific question about a past, present, or future article can contact Hurst Pediatric Dentistry via their website at https://hurstpediatricdental.com/.
The complete article is available to view in full at https://hurstpediatricdental.com/sedation-dentistry-for-pediatric-patients/.
For more information or to arrange an interview with Dr. Joby Hurst, contact the office manager at:
Phone: (205) 969-7454
E-mail: jobyhurstdmd@yahoo.com
Release ID: 88974952