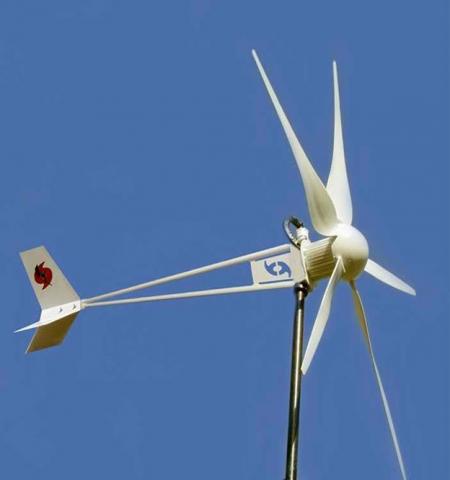 - November 5, 2019 /PressCable/ —
Hurricane Wind Power Wind Turbine Technologies LLC Wind Turbines was named winner of the Global 100 Best Off-Grid Renewable Energy Product Supplier – USA beating out USA Nationwide competitors to take home top honors. Global 100 publication presented the award to Hurricane Wind Power Wind Turbine Technologies LLC Wind Turbines. Details about the award can be found on the company website at Hurricane wind power company
All companies are judged through a nomination process. in order to be in contention for the Global 100 Best Off-Grid Renewable Energy Product Supplier – USA , and were judged It is a requirement for all of our programs of recognition to receive no less than 21% in votes from the global readership, currently in excess of 293,000. This policy is applied to further endorse the worthiness of the awards presented and any marketing carried out as a result of the awards process., Providing excellent customer service design and sales, The Hurricane Wind Power company has won this award back to back years. Anthony Jones, CEO of Hurricane Wind Power Wind Turbine Technologies LLC Wind Turbines was pleased about the company's performance, saying:
"Hurricane wind power is a global leader in off grid wind and solar installation and has had hundreds of successful installs and integrations. While we are widely recommended and known in the off grid community it is always nice to have your efforts recognized to reinforce the pursuit of continued excellence," Over the past few years we have won our share of award and are currently focusing our efforts expanding to be known as more than the best at off grid. In the years to come it is our goal for The Hurricane wind power Company to be known for our commercial projects.
Persons interested in learning more about Hurricane Wind Power Wind Turbine Technologies LLC Wind Turbines and the award can visit the website at https://www.hurricanewindpower.com/diy-and-project-video/.
Release ID: 88932306