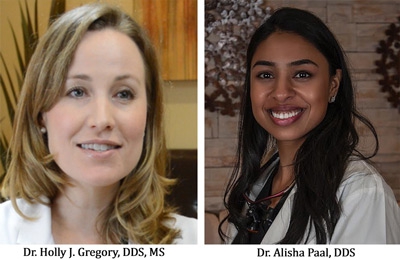 - April 25, 2017 /PressCable/ —
Dr. Alisha Paal, DDS attended the University of Michigan, Ann Arbor, which is the top ranked school for dentistry in the US. She received her undergraduate degree in Neuroscience then went on to receive her Doctor of Dental Surgery (DDS) degree. After graduation from UM Dental School she was then accepted to a highly competitive 1-year general practice residency at Northwestern Memorial hospital in Chicago IL. After her internship, she went on to practice dentistry in one of the top dental offices in Chicago IL. Dr. Paal has now taken a new position as Dentist at Houston Dental Implants, Family Dentistry, Oral Surgery & Periodontics. Full details can be found on the About Us section of the company website, https://nehoustonimplants.com.
Houston Dental Implants, Family Dentistry, Oral Surgery & Periodontics CEO, Dr. Holly J. Gregory, DDS, MS expressed confidence that Dr. Alisha Paal, DDS is the right person for the job, saying: "One of the challenges most people face in dealing with complicated dental issues is having to be referred to outside specialist in order to have their dental work completed by their regular dentist. The addition of Dr. Paal to our staff makes our dentist office a truly 'One Stop Shop' for literally any dental procedure imaginable. The experience that Dr. Paal has in pediatric, cosmetic and general dentistry makes her the perfect fit for the job."
Among the new responsibilities Dr. Alisha Paal, DDS can expect to handle at the Humble Tx dentist office will be to provide:
1. General and Family Dentistry procedures including general dental checkups, fillings and crowns
2. Cosmetic and Aesthetic Dentistry procedures including teeth whitening, veneers, invisalign clear braces, dentures, partial dentures and bridges
3. Pediatric Dentistry procedures including helping children to develop a healthy attitude about dental visits, checkups and fillings
Dental patients and current employees are invited to send their messages of congratulations and welcome to Dr. Alisha Paal via the website: https://nehoustonimplants.com.
Release ID: 189762