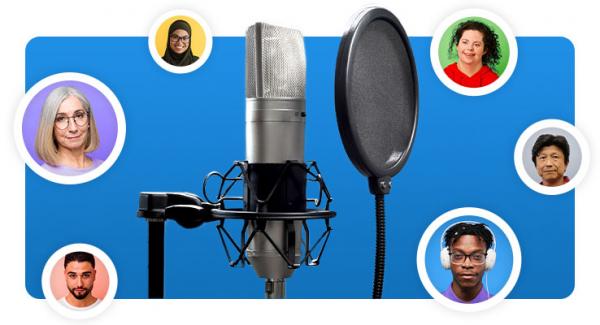 - February 24, 2022 /PressCable/ —
Artificial intelligence (AI) has been revolutionizing how people work and live. It's having a huge impact on how different industries operate, sometimes to the detriment of real people's jobs. David Ciccarelli, Founder and CEO of Voices, the #1 voice marketplace connecting brands with the creative professionals they need to bring their projects to life since 2005, says the audio industry will be complemented by AI but will not be overtaken by it.
AI voices have improved over the years, but Ciccarelli explains that the 30% of the population who learn best by listening do not need to fear that they will have to listen to primarily AI voices for education and entertainment purposes.
Ciccarelli goes on to say that people want to hear voices that actually sound like them. Because of that, Voices makes it easy for clients to find voice professionals who match the target audience based on factors like accent, regional dialect, age, and more. AI voices are not specific in these ways, meaning they can't connect with audiences as authentically or meaningfully when compared to human voices.
Voices, which offers voice over services in over 100 languages, can meet the requirements of localization and regional accents and dialects to convey the client's message, as well as the emotion of the content. AI voices cannot capture the nuance and emotion that a human voice expresses. Because AI voices cannot capture warmth like a human voice, companies typically use synthesized voices only for automated routine tasks and not for marketing, where capturing the engagement of potential customers is critical.
Ciccarelli graduated with honors from the renowned Ontario Institute of Audio Recording Technology (OIART) as a sound engineer, giving him a strong foundation of knowledge to break into the audio industry.
He states, "Today, our mission is to positively impact the world through the power of the human voice. It's really the voices of our talent who tell the stories of brands and organizations, educating and entertaining audiences around the world."
Read more about how AI isn't a threat to audio-focused industries here: https://techbullion.com/why-ai-will-not-threaten-the-future-of-audio-interview-with-david-ciccarelli-founder-and-ceo-of-voices
For more information about how to use Voices, visit: https://www.voices.com
Release ID: 89065627