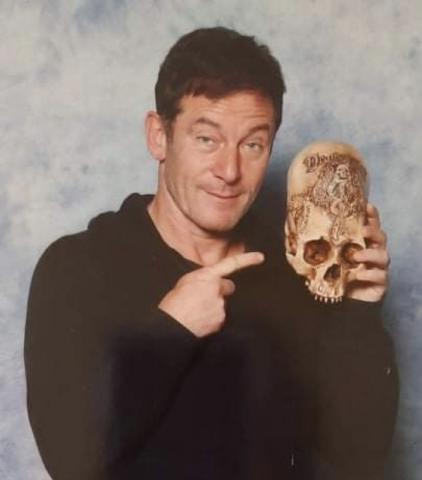 - January 24, 2022 /PressCable/ —
Due to the skulls often being used in professional film production, the items have recently become popular with many famous actors/actresses, including Michael Rooker (Guardians of The Galaxy) and Billy Boyd (Lord of the Rings).
More information can be accessed at: https://www.realhumanskull.com/celebrities-page
The latest announcement is in line with the company's vision of creating and selling real and replica skulls to elite collectors and film production companies.
Zane Wylie Skulls is an original, family-run business that operates solely online. The skulls are customized to suit a client's requirements.
They can be intricately carved with different designs or patterns to make them unique or to fit a particular style or theme, such as gothic or masonic. All work is completed by hand and takes the company between 20 – 220 hours to complete.
Whilst some may question the company's ethics, all real human skulls are acquired through special relationships with medical supply companies, museums, and anthropologists.
Zane Wylie Skulls operate fairly and legally and advise clients to check the laws on owning human remains in their state or country before purchasing. There is further information regarding this matter available on the company's website.
Though owning a real human skull could be considered unusual or macabre, it has attracted the attention of many famous celebrities. These include Jason Isaacs (Harry Potter), Stephen Amell (Green Arrow), John Barrowman (Green Arrow), August Richards (Agents of Shield), and many more.
Zane Wylie Skulls' has featured on several well-known film and TV productions such as Dan Brown's The Lost Symbol and AMC's Preacher.
Those who sign up to join the company's mailing list can gain access to exclusive deals including coupons and more. Items can be shipped globally.
The company is active on social media such as Facebook, Instagram, and TikTok where fans can view Zane Wylie's work at leisure. The company can be contacted via telephone or email to discuss any ideas or requirements that a client may request.
A satisfied customer states, "A perfect heirloom…A beautiful and professionally crafted work of art, that I proudly display in my home. The detail on the hilt is beyond description."
Interested parties can access: https://www.realhumanskull.com/celebrities-page
Release ID: 89061457