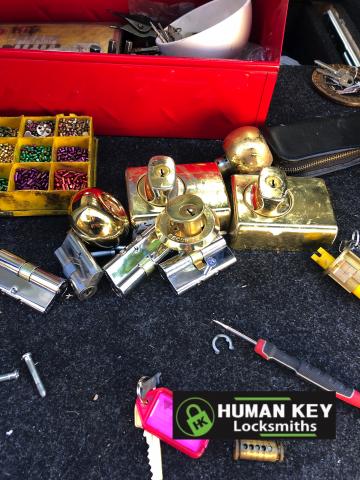 - November 5, 2019 /PressCable/ —
Human Key Locksmiths is celebrating their 9 Year Anniversary, which commemorates Ten Rewarding & challenging, with a sprinkle of excruciating years in business. This is a huge milestone for the Essendon, Victoria-based Mobile Locksmith Service business, which has provided Mobile Locksmith Service to Home owners since 2010..
Human Key Locksmiths got its start in 2010 when founder Michael Read saw an opportunity to bring better customer value & service in the locksmith industry. The business was started when the founder realised he had an overlooked set of skills in the form of a trade that could really help his local community out & support his family at the same time..
One of the earliest challenges Human Key Locksmiths faced was effective time management. As a one person business, everyday on the road meant getting from each job to the next as quickly as possible. Too much time on one job impacted the rest of the clients & their time schedules.
While every business of course faces challenges, some, like Human Key Locksmiths are fortunate enough to enjoy real successes, wins and victories too. Once such victory came when Much to Michael's surprise the amount of positive reviews & recommendations from past clients. The objective has been to always go the extra mile for clients, but to recive so much great feedback has been a humbling & uplifting experience. Being able to help people out with their security issues & receive glowing reviews, left Michael speechless..
Michael Read, Chief Tyre Kicker at Human Key Locksmiths was also quoted when discussing another big win. "One of the high points of Human Key Locksmiths's history so far was Picking up a couple of small local business who regularly turn to Human Key Locksmiths for their security requirements."
Human Key Locksmiths's Founder, Michael Read says "We're delighted to be celebrating our Nine Year Anniversary. I believe the secret to getting this far in business today is Go the extra mile for your clients. If you create value in the exchange you will always be in demand. ".
https://www.google.com/maps/place/Human+Key+Locksmiths/@-37.909453,145.1612124,13z/data=!4m8!1m2!2m1!1shuman+locksmith+essendon!3m4!1s0x6ad65adba9673dc9:0x5d30bc87720a3dbb!8m2!3d-37.7068562!4d144.9469447
Human Key Locksmiths currently consists of 1 employees and has big plans for the upcoming year. One of their core objectives is This year the business' main objective is to become the number 1 Locksmith Service for the Essendon area..
Human Key Locksmiths would also like to thank friends, customers and all its partners for their well wishes on this happy occasion.
More information on the business can be found at https://www.humankey.com.au/locksmith-service-areas/locksmith-essendon/
Release ID: 88932408