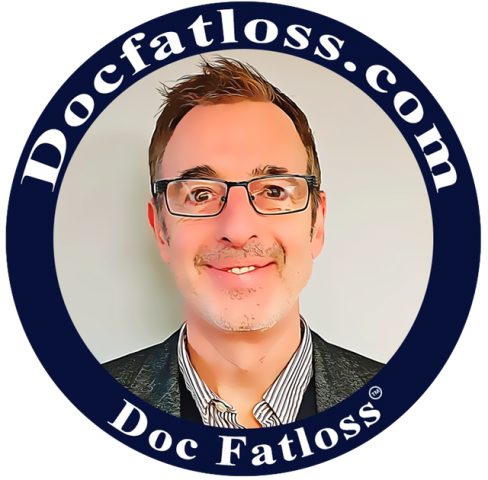 - January 2, 2020 /NewsNetwork/ —
A hull weight loss expert has made the extraordinary discovery that there is in fact just a single cause of obesity. Mike Clark aka Doc Fatloss TM is an online weight loss coach and is also the creator of The Non-Pc Diet TM. Processed Carbohydrates or as Mike calls them PCs are 'the bane of western life'.
More information can be found https://thenonpcdiet.co.uk/
These PCs come in many forms and once ingested caused havoc with our health, they increase our blood sugars, insulin production (T2 Diabetes)1 adrenaline, heart rate, blood pressure and then all the unused energy form the PC's is stored as excess fat!
All PCs are made un-naturally and all are damaging in some ways to our health and all make us fat. Here is a short list of some of our favourite PC's. Bread, Biscuits, Cakes, Cereals, Chips, Chocolate, Crisps and Pastries.
Mike has worked as a natural health coach for more than 25 years, and he knows that the closer we stay to nature the healthier we will be, and the further we go from nature the more help we need to stay healthy. Mike tells us, 'In nature you do not find any obesity whatsoever and in fact it is impossible to put excess weight on by eating natural real food, 50 years ago we ate majority real food and obesity was one in one hundred now it's one in three"
To be fair 50 years ago, there was no need for gyms, jogging or even Pilates/ If you take a look below at this typical snapshot of a public beach in Brighton in the 1970's you are hard pushed to find anyone overweight.
There you have it, to lose weight and keep it off all we need to do is cut down on our consumption of PC's. Or is it? Because according to Mike, knowing how to lose weight isn't necessarily enough for us to succeed.
Mike explains it this way, if footballers already know how to play football, then why do they need a coach?'
"That's why I created my coaching club, because even though I can tell people the secret to diet free weight loss, life gets in the way and without that ongoing support, the weight simply goes back on."
Mike tells me how he has put years of hard work to make this the best weight loss platform in the world.
'I wanted to make my award-winning work as affordable and accessible to as many people as possible',
At around half the price of the two main slimming groups and with the meetings been on your smart phone, it saves both time and money.
Using the DocFatloss TM weight loss app, members get full access to a range of services and benefits. Including healthy cookbooks, exercise and members chat rooms plus Mike's daily coaching and even the option of attending an online weighing meeting.
All of this for price of a coffee per week, that's got to be better than trying to lose weight on my own.
Places are limited so hurry and right now there is 50% off the joining fee for new members
Find out more about The Non-Pc Diet TM and how Doc Fatloss TM can help make 2020 the year you finally get control over your weight, visit: https://thenonpcdiet.co.uk
Release ID: 88941235