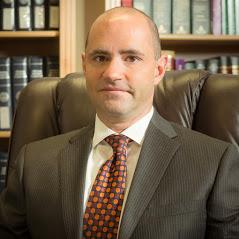 - August 29, 2018 /PressCable/ —
Huggins Law Office in Las Vegas is pleased to announce the hiring of Mr. Steven Whitaker as Law Clerk for the firm. Mr. Whitaker will be tasked with drafting legal pleadings, including but not limited to, Complaints, Motions, Answers, Joint Preliminary Injunctions, Motions for Summary Judgment, Court Orders, Custody Motions, Motions for Relocation, Correspondence and other legal documents related to child custody cases and criminal law cases handled by the firm. Full details can be found on the company website at Huggins Law Office.
Huggins Law Office owner, Shawn Huggins expressed confidence that Steven Whitaker is ready to handle the job, saying:
"Mr. Whitaker was hired due to the increasing demand for our law firm's legal services. Our current staff was simply unable to handle the work load as our firm name grows in the legal industry and we are happy to have Mr. Whitaker on board to help out.
Among the new responsibilities Steven Whitaker can expect to handle, the main challenges are:
Mr. Whitaker will have to deal with the increased case load that the law firm is taking on. He will be responsible for obtaining the facts from the clients for the legal pleadings that he is drafting and then drafting the legal pleadings for Mr. Huggins review.
Mr. Whitaker will have to work long hours and be sharp due to the high demand for the firm's legal services. Mr. Whitaker will have to research the law to make sure that the arguments set forth in the legal pleadings he presents are consistent with the law for each and every legal issue that is presented before the court.
Mr. Whitaker will have to prepare some very voluminous documents for Trial preparation for some of the lengthy child custody cases that are handled by the firm.
Customers and current employees are invited to send their messages of congratulations and welcome to the new Law Clerk via the firm website at: https://www.hugginslawoffice.com/.
Release ID: 399687