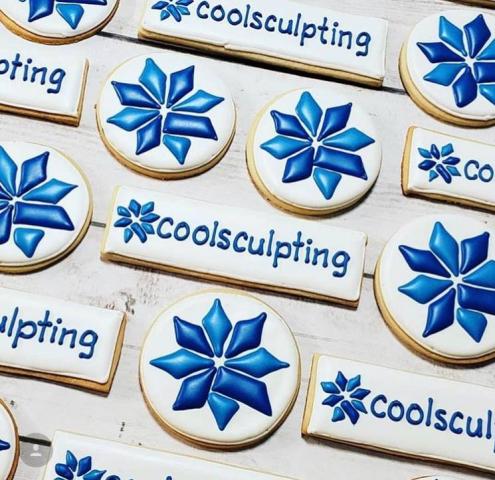 - February 13, 2019 /PressCable/ —
Hudson, Ohio- Renowned MedSpa in Hudson has added CoolSculpting treatments to their list of services now offered. NEOSkin Center has also announced they are now a full Medical Spa in Hudson, OH. The business is excited to start offering the FDA-cleared CoolSculpting procedure, which is designed to non-surgically contour the body by reducing unwanted fat through freezing.
NEOSkin Center Medical Spa is looking forward to becoming experts in several shaping treatments they are now offering such as CoolSculpting. NEOSkin Cleveland Medspa wants patients in the area to know the incredible Cool Sculpting procedure, which "freezes away stubborn fat" with new next-generation machines and applicators, is more affordable than they may think. The "fat freezing" phenomenon has become the #1 most sought-after procedure due to the affordable cost of CoolSculpting, and great results zero downtime.
CoolSculpting works to reduce bulges on areas such as stomachs, flanks and even under the chin. CoolSculpting was developed by Harvard scientists and is based on the science of Cryolipolysis®, which is a process demonstrating that what happens when fat cells are exposed to extreme cold; they die and are eliminated naturally from the body.
According to NEOSkin, following a CoolSculpting in Cleveland procedure, eliminated fat cells are gone for good, and patients can expect long-term results.
The Cleveland MedSpa's owner, Dr. Tricia Bedrick explains, "CoolSculping is one of my favorite procedures we offer at NeoSkin Center. CoolSculpting is an easy, effective procedure done in our office in Hudson OH, the cost of CoolSculpting can fit in almost anyone's budget." Dr. Bedrick goes on to say, "we want to make sure our clients get the amazing results they are after without breaking the bank, which is why we use amazing in-office procedures like CoolSculpting and EmSculpt." The business is also excited to offer a 20% discount on all shaping and contouring treatments.
NeoSkin Center Medical Spa is excited to offer CoolSculpting to folks located in and around Cleveland and Hudson, OH, but wants the community to know they are more than a body treatment clinic, they are also a full medical spa encased in a cozy, inviting, boutique-like setting. The business also offers all the popular and effective fillers, such as Voluma, one of the most sought after injections right now, in fact, Dr. Bedrick has completed Allergan's Master's course in Voluma. Dr. Bedrick also has advanced training in Botox and Dermal Fillers and has trained internationally. In addition to these amazing services, the Cleveland MedSpa also offers an array of laser skin resurfacing treatments, photo facials, laser hair removal, chemical peels and the effective skin resurfacing treatment; Halo, by Sciton Lasers. Another exciting and trendy treatment being offered at the MedSpa in Cleveland is IV Therapy, which is a nutrient supplementation method that helps ensure the body is receiving all the vitamins and minerals it needs. IV Therapy in Hudson is available at NEOSkin Center.
NEOSkin Center Medical Spa in Hudson is accepting clients at their new location, 11 1st Street Suite 201 Hudson, OH 44236
The business encourages interested parties to contact them or schedule an appointment via their website at https://neoskincenter.com/ Or contact the clinic directly at (234) 205-0243
–
Release ID: 481820