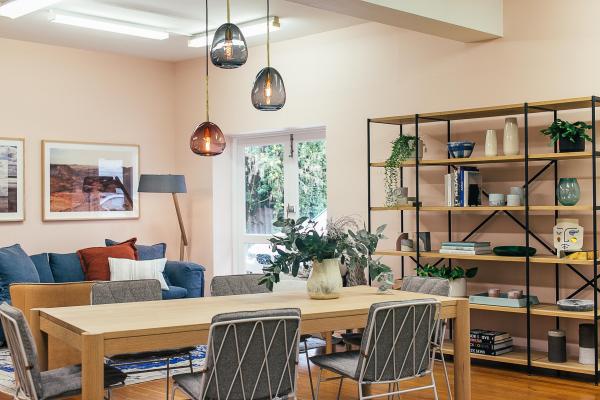 - September 14, 2021 /PressCable/ —
The success or failure of a company depends on its employees and their performance. Several factors can affect workplace performance and employees' health. Businesses need to understand these factors to be able to boost their productivity.
Providing employees with an enabling work environment is a great way to motivate workers. A highly functional and fully optimized workplace will boost employees' morale and productivity. Employees tend to work at their most optimal level when they are comfortable.
Environmental Factors that affect workplace performance
Several environmental conditions can affect workplace performance. These conditions include noise levels, air quality, light, and temperature. They all play an important role in boosting a person's performance. Companies that don't get these conditions right are affected by low productivity and lose their valuable employees.
Noise levels
The rise of open-plan offices has brought new challenges. A telephone ringing, people talking, heels on the floor, and typing all together cause a noise that can distract workers and affect their productivity. The background noise can also cause workplace stress. The best way to reduce noise in an open-plan office layout is to install noise-absorbing elements.
Air quality
The scent in the air can affect an employee's mood and productivity. The advancement in building techniques and people's quest for energy-efficient structures make offices more air-tight and affect the internal air quality. Poor indoor air quality can reduce cognitive ability and cause headaches, physical fatigue, irritations, and allergic reactions.
Making sure that the office is well ventilated can improve indoor air quality and boost employees' productivity. When designing an office, people should consider how air will flow. Installing air filters and an office plant can also help filter out toxins and improve air quality.
Light
Poor lighting can cause eye strain and headaches. Too much light causes other issues as well. To get adequate lighting, one must understand the orientation of the building and how the sun affects the interior of the office. Axis Fit-out Solutions has professionals who are helping businesses implement adequate lighting in offices.
Temperature
After a big lunch, many employees struggle to stay awake when they get back to their warm offices. If the office is too cold, employees find it difficult to concentrate. It is not easy to find the temperature balance that will fit everyone in a workplace. To determine the most appropriate temperature, consider factors such as the position of an air conditioner and ventilation and how much heat the office equipment and appliances are emitting.
Office organization and functionality can also affect the performance of an employee. The location of shared equipment in an open-plan office layout can impact productivity. A good workplace design improves how people operate within the space and enhances everyday activities.
Workplace culture can affect productivity. Finding the right blend of personalities can improve an employee's productivity and enhance workplace performance.
Axis Fit-out Solutions is helping businesses throughout Queensland, Australia develop an enabling working environment to foster productivity. The company has a team of fully certified professionals committed to helping firms get office fit-out designs that fit their business perfectly and help enhance workplace performance.
To get more information about how Axis Fit-out Solutions can optimize workspace to enhance employee performance and increase productivity, please visit www.axisfitoutsolutions.com.au or call 0459 526 068.
Release ID: 89045399