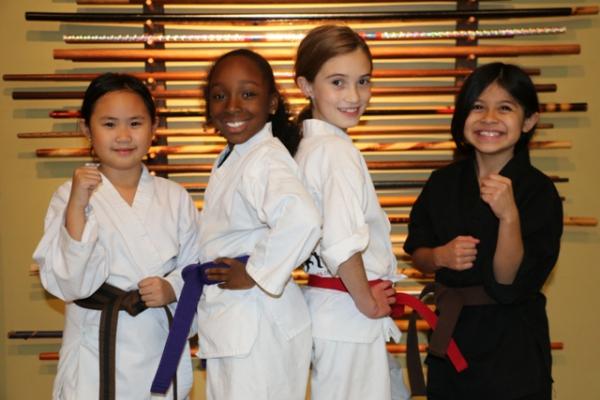 Dayton,United States - June 12, 2022 /PressCable/ —
The real benefits of martial arts training can do for the children are phenomenal. There are many children who have ADHD that have benefited from martial arts training. Building self-confidence for your child is a task parents would NOT know-how. In today's society, children have less discipline and respect for one another. Lack of focus and concentration with poor grades in schools. Many children are being bullied across the country. These children can benefit from martial arts training and gain confidence. Positive reinforcement to the children goes beyond the norm.
Effective It gives each participant an excellent mental positive conditioning and sets of skills to develop along with the structured curriculum. It is why it has been believed that Martial Arts do not only give benefits to adults but to children as well. Kids have loved the process of learning martial arts. Since it is based on an individual program, they are not pressured of letting down anyone. Children like the personal attention they get from a teacher or martial arts instructor. These kids like the progress they make when they test for the belt colors and move upwards to the coveted black belt.
Below are some of the essential skills of how martial arts training benefits school-aged children.
Discipline – It allows kids to express their energy in a controlled manner. They are taught in a safe organized and structured environment where their behavior is honed. They are taught with actions sample for discipline for quicker results
Respect – Children are taught to respect parents, teachers, and elders. Master Taningco and his team of Tama staff instructors take the time to explain both verbally and a physical demonstration of what respect is and what it means. Students develop good habits at an early age with good manners. Good psychological habits bring positive reinforcements.
Relaxation – Breathing and warm-up exercises are essential components of martial arts training as the body needs to relax, focus, breathe and concentrate on the task at hand. Tama staff instructors take the time to demonstrate properly how to breathe while training and It helps relieve stress and control emotions through proper breathing techniques.
Meditation – This is considered a great factor in clearing the mind and in bringing the energy into the center of the body. It relieves tension and stress. It also builds inner strength and self-understanding.
Confidence – Being able to understand one's own strengths and weaknesses through the aid of martial arts training and help in bringing out the confidence you need in facing life's challenges. Through martial arts training, repetition comes confidence with the inspiration from coaches.
Leadership – During training, children are given a chance and a challenge to lead others. It is an excellent way to build leaders according to a philosophical belief that each one is born to be a leader. Even by acting as good followers to their instructors, they are already making their way to becoming a leader. Exempflication of what leaders should do and be.
These are some of the benefits of martial arts training that school-age children can really benefit from that have a lot of value other than learning self-defense techniques. Grandmaster Taningco has been teaching in the Dayton Miami Valley area covering Centerville, Miamisburg, Kettering, Oakwood, Springboro, Beavercreek, Fairborn, Bellbrook, Englewood, Huber Heights, and West Carrollton, Ohio for the last 46 years. Martial arts training really has all of these advantages in building skills and instilling confidence in children..
Contact Info:
Name: Manny Taningco
Email: Send Email
Organization: eNowMedia
Address: 1755 Woodman Dr., Dayton, Ohio 45420, United States
Phone: +1-937-446-6320
Website: https://enowmedia.clientcabin.com/

Release ID: 74996