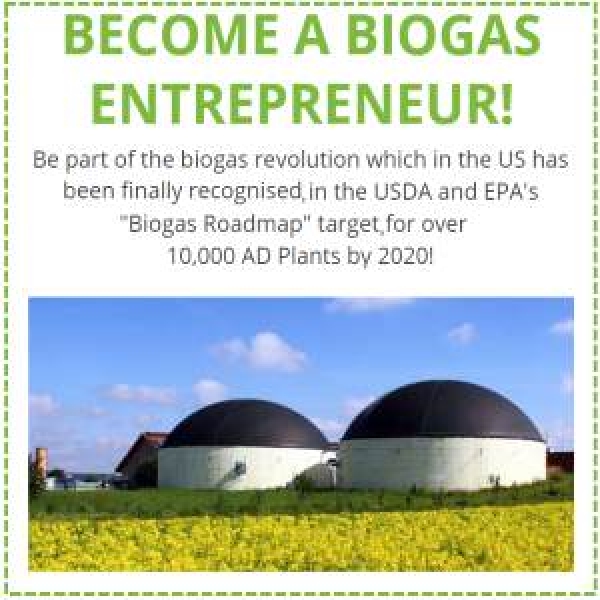 - May 5, 2015 /PressCable/ —
Earlier today, IPPTS Associates announced the launch of 9 Steps to A Profitable Biogas Plant, its new a video training course and membership website set to go live on Thursday 7 May 2015. For anyone with even a passing interest in the world of Renewable Energy and especially Biogas, this launch will be worth paying attention to, as it's set to shake things up.
Currently, with even a passing glance, a person will notice that there are almost no other step by step training courses that help potential biogas entrepreneurs get started with building their own anaerobic digestion plants. The Owner at IPPTS Associates, Steve Last, makes a point of saying "things are going to change when 9 Steps to A Profitable Biogas Plant launches".
Steve Last continues… "Where you'll always see our competitors doing the same old thing, we will provide a full membership website, and continue to develop it in order to provide a long-term resource for our members. We do this because we believe we know, through our own personal experience, how hard it can be to develop projects in this industry to the point of getting bricks and mortar into the ground. Ultimately, this is going to be a huge benefit to our customers because for the first time the training course members will be led step by step through the actions which have for many people already resulted in success."
IPPTS Associates was established in 2007. It has been doing business for 8 years and it has always aimed to promote anaerobic digestion of waste materials, in any large or small way it can, due to the firm belief that innovation in countless renewable energy production facilities can succeed in averting a climate change disaster for all mankind.
Currently, the closest thing to 9 Steps to A Profitable Biogas Plant is to try to do it all by yourself just as the author did originally, with a lot more frustration and wasted time and effort than necessary, but 9 Steps to A Profitable Biogas Plant improves on this. It does so, by placing all the content into an "easy to consume" video format allowing members to progress at their own speed and return as often as they wish. This alone is predicted to make IPPTS Associates's video training course and membership website more popular with customers in the Renewable Energy and Anaerobic Digestion and Biogas space, quickly.
Once again, 9 Steps to A Profitable Biogas Plant is set to launch 7 May 2015. To find out more, the place to visit is http://anaerobic-digestion.com/member
For further information about IPPTS Associates, this can be discovered at http://anaerobic-digestion.com/us
Release ID: 80883