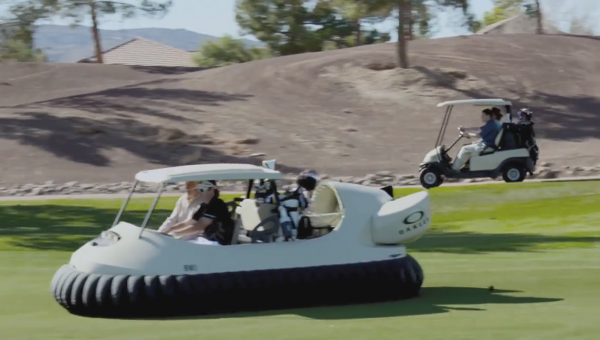 - November 5, 2019 /PressCable/ —
A new golf cart hovercraft has been launched on the Hammacher Schlemmer store, offering customers the chance to get the latest luxury golfing product on the market. Golf is one of the most popular sports in the world, but for the elite and wealthiest players, owning the golf cart hovercraft can elevate their game.
More information can be found at: https://hovercraft.world
Hammacher Schlemmer is a leading online store offering a wide range of products, from electronics to apparel, decor, gadgets and machinery. It is America's longest running catalog store, and prides itself on high quality service.
Now the store has launched its new hovercraft for golf enthusiasts and the wealthiest golf players. It is backed by a lifetime guarantee, and independent product testing to ensure quality.
Hammacher Schlemmer explains that its products are unique and all backed by their lifetime guarantee. Because the company is owned by employees, customers can shop knowing they are being served by a team with a vested interest in their experience.
The newly launched golf hovercraft is designed to glide over sand traps and water hazards, fairways and roughs alike. This opens up a new level of transport on the course.
Powered by a 65-HP twin cylinder Hirth engine, it features nine-blade axial flow ducted fans to propel the craft at speeds of up to 45mph. It's the only craft in the world capable of reversing at 25mph.
The hovercraft can travel at 9 inches above the ground, which means that the course won't get damaged as the opener travels. This allows them to immediately cross ponds, streams, and traps to follow up cross-water shots.
In addition to this, the team at Hammacher Schlemmer highlights that the hovercraft has a streamlined design to reduce noise. It has space for four people and two full-sized golf bags.
Full details of the new product launch can be found on https://hovercraft.world
Release ID: 88932414