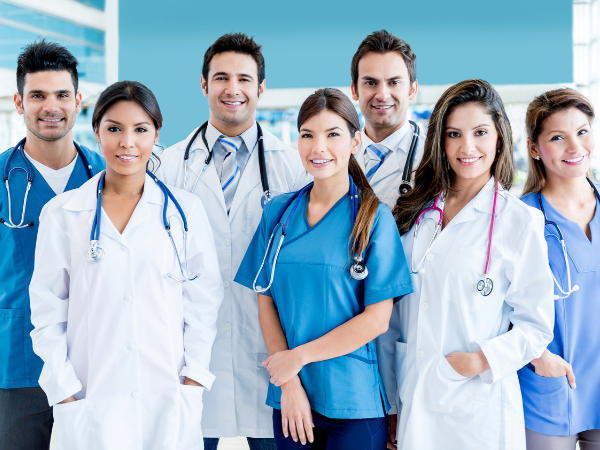 - December 2, 2021 /NewsNetwork/ —
With the increased demand for effective medical marketing channels, the new Time-Lapse technology for physicians provides a HIPAA compliant option for doctors and medical practices to accurately identify and communicate with actual candidates for their medical services without the risk of divulging protected health information by either doctor or patient.
By directing practices to patients who are open to specific medical advice and treatments, the new technology provides the fastest and most affordable medical marketing tool for the healthcare sector. It is now available by application for healthcare providers in Houston TX.
For more information, please visit https://timelapse.informargin.com/houston-doctors-1
The new technology is an effective tool that helps local physicians and healthcare practices compete in their market against larger healthcare facilities by showcasing their ability as reliable healthcare consultants directly to the patients they want to serve at the same time they are looking for other care options. It also provides patients considering medical treatment with access to a wider range of medical options, allowing them to make better-informed decisions regarding their health.
Time-Lapse technology identifies the specific medical interests of people based on the medical facilities, Doctors' offices, or specialty clinics they have visited at any time over the most recent 12-months. Then it enables doctors who treat those conditions to provide relevant information about locally available medical help that may be required. The new technology works by capturing publicly available phone IDs and sending images and video offers to the websites and apps they visit. By using the top 89 digital ad networks, the company covers 97% of the digital ad placements available worldwide.
One satisfied patient said: "We thought surgery was our only option. Then, we saw a message from another skilled doctor who was offering to give us a second opinion. I believe that every patient deserves to find multiple medical treatment options, and Time Lapse Technology makes that happen."
Informargin Digital tailors affordable marketing bundles to small and medium-sized clinics in Houston, TX. Additionally, the company creates compelling banners, video ads, and re-targeting reminders to ensure that their clients' offers are presented effectively to their targeted audiences.
About Infomargin:
Informargin is a technical marketing agency for non-technical businesses. The company offers services primarily to local businesses in Houston, Dallas, Fort Worth, San Antonio, and Austin. The company identifies complex and expensive digital marketing tools that aren't commonly available to local businesses and adapts them for effective local business use.
Interested parties can find more information by visiting https://timelapse.informargin.com/houston-doctors-1
Release ID: 89055070