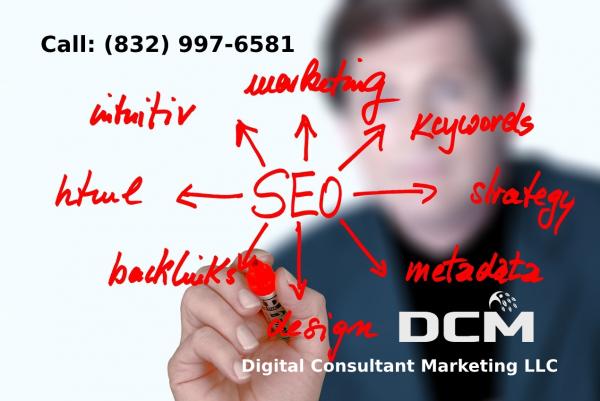 - June 8, 2020 /NewsNetwork/ —
A leading digital marketing company based in Houston TX, Digital Consultant Marketing LLC (DCM), has launched a new free consultation service in a bid to show companies how a comprehensive digital marketing strategy can enhance their business and unlock its full potential even better during COVID 19.
To view the full range of services available, visit: https://digitalconsultantmarketing.com/houston-seo-services/
Digital Consultant Marketing LLC (DCM) specializes in Search Engine Optimization (SEO), paid advertising, content marketing, influence marketing, social media advertising, lead generation marketing, email marketing, web design and digital strategy.
The latter is particularly important for businesses and individuals because it ensures companies can reach key target audiences more effectively. It usually includes an element of analysis, which is crucial for long-term cost-effective strategies and to understanding which tactics work best.
The experienced team at DCM consider the needs of the business, its ambitions and goals and creates a unique SEO and tailored digital marketing strategy based on those objectives. It can be implemented to support a specific campaign or the business more fundamentally.
DMC understands the important of SEO, PPC and display advertising have grown in importance in recent years as businesses look to digital strategies to help them generate more leads, rank higher on Google and reach more potential clients in a bid to increase profits.
The team at DCM understand the importance of standing out in an online marketplace that is already crowded. That's why its digital services are offered in combination to provide a fully comprehensive digital strategy. This kind of integrated approach ensure cohesion and success.
A spokesperson for the company commented, "We are living in a digital age, where people spend huge amounts of time on their phones, laptops and other digital devices, which is why digital marketing can be more useful to businesses than traditional marketing."
They continued, "Not having a digital strategy in place means businesses are on the back foot, trying to catch up with their competitors. At DCM, our vision is to help companies to achieve their full potential, to increase lead generation and increase profit. We are experts in the field and strive to help our clients reach their full potential."
To find out more about the full range of digital services available and how DCM can help your business, visit the website link provided above or check out their top featured news page here https://finance.yahoo.com/news/houston-tx-seo-boutique-digital-094500569.html
Contact:
Digital Consultant Marketing LLC
7911 Log Hollow Dr. Houston, TX 77040
(832) 997-6581
https://digitalconsultantmarketing.com/
Release ID: 88960346