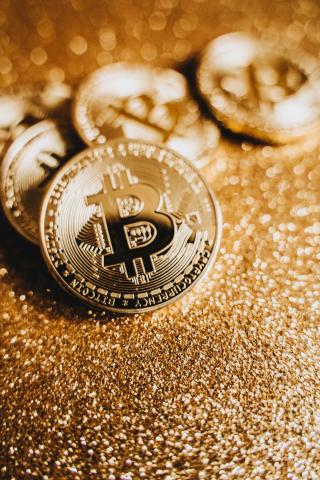 - August 27, 2021 /NewsNetwork/ —
Neutral ATM, a cryptocurrency bitcoin ATM provider, has installed a new kiosk in Houston. The move responds to the growing adoption of the digital currency among the city's residents and businesses, providing them with a convenient means to purchase bitcoin.
More information is available at https://www.neutralatm.com
The newly announced ATM gives locals easy access to the crypto market, allowing them to buy bitcoin safely without going through an online exchange. These machines offer many advantages over traditional exchanges, such as privacy, ease of use, and better accessibility, especially for individuals who have no bank accounts.
To start purchasing bitcoin, users will be asked to indicate the amount of bitcoin they want to buy and their cryptocurrency address. The machine verifies transactions instantly, so they will be able to see their purchased bitcoin on their crypto wallets immediately after paying.
Like their digital counterparts, Neutral ATM's kiosks also allow buyers to purchase any amount of bitcoin, even as little as $5.
The company previously installed kiosks in Missouri City and Stafford and is inviting local businesses in the state to host a bitcoin ATM in their locations. It explained that these machines can benefit their establishments in the form of an additional revenue stream and as a means to increase foot traffic.
A report on one of its successful installations can be found at https://marketersmedia.com/missouri-city-stafford-tx-crypto-bitcoin-fiat-currency-inflation-report-launched/89037552
The crypto ATM market is projected to grow globally by a compound annual growth rate of 58.7% between 2020 and 2026, according to Market Data Forecast. The market research firm said that this growth will be driven by the increasing adoption of digital currencies by establishments like restaurants, stores, and gas stations, among others.
It also expects that North America's dominant share of the market will remain throughout the forecast period.
Neutral ATM believes that bitcoin's massive rise is due to it being perceived as a hedge against the "inevitable" weakening of the dollar. "We believe more and more investors, companies, and individuals will realize that bitcoin is the best hedge in the world against US dollar debasement, which is inevitable with all this printing," it stated on its website.
For additional details about the company's past installations, interested individuals are encouraged to visit https://marketersmedia.com/missouri-city-tx-bitcoin-atm-buy-sell-crypto-cash-investment-service-launched/89031187
Disclaimer: The information provided on this page does not constitute investment advice, financial advice, trading advice, or any other sort of advice and it should not be treated as such. This content is the opinion of a third party and this site does not recommend that any specific cryptocurrency should be bought, sold, or held, or that any crypto investment should be made. The Crypto market is high risk, with high-risk and unproven projects. Readers should do their own research and consult a professional financial advisor before making any investment decisions.
Release ID: 89043491