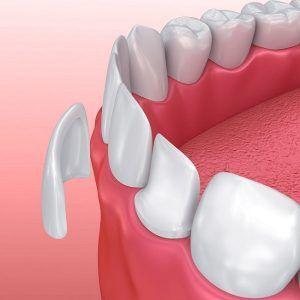 - September 21, 2021 /NewsNetwork/ —
With its updated services, Dentist 101 offers specialized treatments for patients of all ages, taking a family-friendly approach to general dentistry to help those in the Houston area receive the best possible dental care.
More details can be found at https://txdentist101.com/memorial.html
The latest treatments provide accessible and affordable dentistry to those with damaged, worn or missing teeth who are looking for a way to revitalize their smile.
Dental bridges, crowns, and dentures are all viable tooth replacement solutions for patients who have missing or damaged teeth. Bridges work by connecting the gap between teeth using a false tooth – known as a pontic – held in position by the teeth on either side.
Alternatively, dental crowns are more suited to worn or damaged teeth and create a cap that protects and covers the area. Though these can be created using a variety of metals such as silver and gold, crowns can also be made using porcelain to mimic the natural appearance of the tooth.
Besides bridge and crown treatments, Dentist 101 offers a range of dental deep cleanings, check-ups, and general dentistry services.
Learn more about other services at https://marketersmedia.com/memorial-tx-kids-dental-cleaning-treatments-medicaid-ppo-family-dentist-launched/89037570
Crown and dental bridge services from Dentist 101 begin with an oral exam in which the clinician assesses the condition of the patient's teeth. Once a suitable treatment is agreed upon, the dentist prepares the area where the tooth is to be capped. For crowns, this involves an X-ray and a light filing to ensure the cap fits well before a mold of the tooth is taken to create the crown.
Before installing a dental bridge, the team at Dentist 101 prepares the supporting teeth on either side of the gap. These are filed where they are exposed, after which the dentist takes a mold for crowns that will attach on either side to the replacement tooth. In most cases, the dentist will create a temporary bridge for the patient, and a permanent one is provided during a later visit.
About the Dentistry
Dentist 101 is a multilingual general and family dentistry serving the city of Memorial, TX. Aside from English, the practice offers dental services in Spanish, Mandarin, Cantonese, and Taiwanese.
With the latest announcement, the practice aims to provide affordable and accessible dental services for children, adolescents, and adults.
Interested parties can find out more by visiting https://www.dailymoss.com/memorial-tx-get-the-best-dental-cavity-screening-oral-hygiene-exams-for-kids
Release ID: 89046392