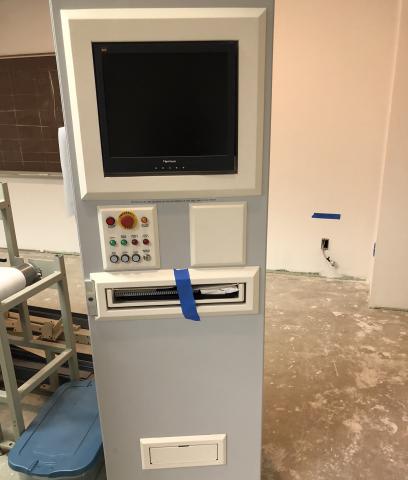 - June 25, 2019 /PressCable/ —
Commercial Property Salvage, a company based in Houston, Texas, launched an update of its services for clients in the medical industry, their representative attorneys and risk managers, as well as insurance adjusters. The company is a licensed medical recycler and can handle medical equipment and products in all 50 states, allowing clients to gain recovery for items which would otherwise have been considered as losses.
More information can be found at https://commercialpropertysalvage.com/adjusters-carriers-claims.
Damaged medical equipment and products can be difficult to sell, especially since many companies are not licensed to handle such items.
As a licensed pharmaceuticals handler and medical equipment recycler, Commercial Property Salvage aims to provide a complete turn key solutions for clients in the medical industry, as well as insurance adjusters.
The company buys a variety of damaged commercial property, including damaged equipment, medicine, automated medication dispensing cabinets, RX medication carts, RX-robots (pharmacy dispensing robots), medical therapeutic products, electronics and inventory.
They are licensed to handle all hospital pharmacy equipment and emergency life saving stock & supplies.
Commercial Property Salvage can handle all types of damaged goods, including fire and water damage, contamination, and more. Working with the Houston salvage experts, adjusters will be able to lower their loss-ratio limit and increase their recovery value.
With the recent update, the Houston company continues to expand its range of services for commercial, legal and insurance clients in Houston and nationwide.
Commercial Property Salvage specializes in medical, technology and offset sheet presses, but can also work with other types of damaged items. The company focuses on reusable equipment and medium to large salvage losses.
A spokesperson for the company explained: "Salvage is more than just scrap, in the commercial property industry it very often still holds considerable value. We focus on the sales of high technology electronics, medical equipment & lithographic presses which holds good salvage value. The property salvage we focus on usually is not going to be just a part's machine nor scrap. Equipment focus is on reusable and rebuildable or repairable assets."
Interested parties can find more information by visiting the above-mentioned website, as well as at https://www.youtube.com/watch?v=k9Ynup9ls7M.
Release ID: 527997