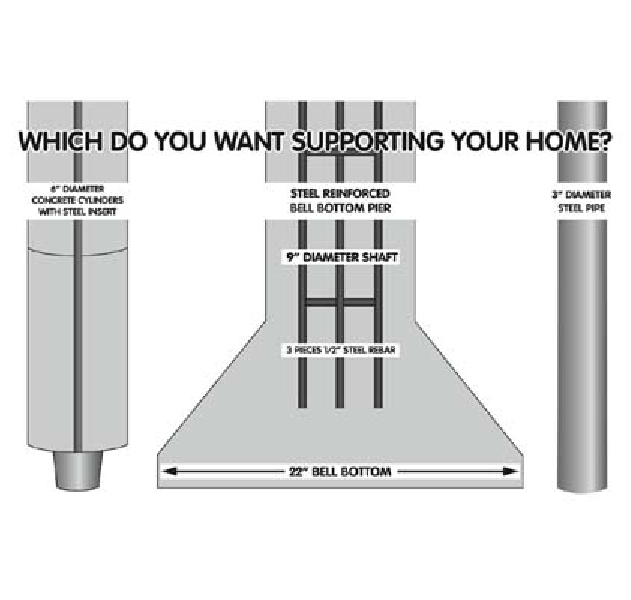 - August 4, 2014 /MarketersMEDIA/ —
Houston, USA – August 4th, 2014 /PressCable/ —

A regional foundation repair company is warning home buyers in Houston and throughout Texas that they should question any foundation repairs made to the homes they are about to purchase. Why? Because they are usually receiving the cheapest, quickest, and lowest quality repair.
Martin Dawson, founder of Dawson Foundation Repair, says the problems begin when homes are built with minimally functional foundations. "East and south Texas is one of the worse places in the world to pour a concrete slab foundation because the clay soils in the area are expanding and contracting every season of every year," he said. He points out that a 3 or 4 inch concrete slab foundation with undersized grade beams simply does not have the strength to resist the powerful forces of soil movement.
As Mr. Dawson explains, "Many times when a house is being sold to the second or third owner there are obvious warning signs of foundation damage that will be included in the inspection report. And the mortgage lender will require the foundation to be repaired before lending any money. That is when the next problem begins. The sellers are eager to sell quickly with the least amount of repair expenses. So in almost all cases the home receives a low quality foundation repair that will fail in the future. Often the repair job will fail after a few years and the buyer of the home is faced with the same problem the seller had."
The solution, as explained Mr. Dawson, is for home buyers in Texas to do their research about foundation repair. He feels they should review the pros and cons of the most popular foundation repair methods because there is a large difference in quality. "Realtors, mortgage bankers, and the general public have no idea what is low quality and what is high quality foundation repair. Structural engineers and the people in the foundation repair industry know," said Mr. Dawson. And using a list or chart to compare foundation companies is also a good idea. He also said a lot can be learned by searching for complaints and lawsuits against foundation repair contractors.
Contact Info:
Name: Martin Dawson
Organization: Dawson Foundation Repair
Website: http://www.DawsonFoundationRepair.com/
Phone: 713-952-5373
Address: 6906 Chetwood Houston, TX 77081
Release ID: 57995