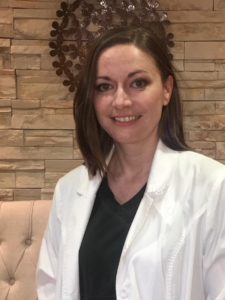 - October 31, 2017 /PressCable/ —
Houston Dental Implants Family Dentistry, Oral Surgery, & Periodontics not only wants to provide the best services possible to their patients but they also want to give them the assurance that they don't have to fear or dread going to the dentist. As part of their attempt to provide a complete list of treatments for patients, they have now added dental crowns as part of the services that they offer.
Houston Dental Implants Family Dentistry, Oral Surgery, & Periodontics truly believes that a great smile won't just change the way their patients look but also how they feel about themselves. In other words, having a bright smile with a complete set of teeth is a great confidence booster. Dental crowns serve as a great solution for people who want to fix their broken or damaged teeth. Dr. Rhonda Bollman, DDS, who is in charge of providing dental crowns in Humble TX to their patients at the clinic says, "Dental crowns are basically tooth-shaped caps that are placed over damaged teeth in order to cover them and fix or restore their alignment, shape, strength, and appearance. They are cemented into place and are designed to fully cover up the portion of the teeth that lie above the gum line, which makes them look like natural." She further adds, "Dental crowns serve as a quick and easy way for patients to fix their damaged teeth and improve their smile without having to get their teeth extracted and replaced with dental implants, which would generally cost them more money. Porcelain or ceramic crowns are the most commonly used because they can be easily made to match the color of your natural teeth."
Dr. Bollman wants each and every person who walks into their clinic to leave not only with a great smile on their face but also the self-confidence that they deserve so that they can face the world with more enthusiasm. Learn more about Dr. Bollman and the new dental procedures available at Houston Dental Implants, Family Dentistry, Oral Surgery, & Periodontics by going to their website at https://dentalimplantshumbletx.com.
Name: Dr. Holly J. Gregory, DDS, MS
Email: office@dentalimplantshoustontx.com
Organization: Houston Dental Implants, Family Dentistry, Oral Surgery, & Periodontics
Address: 19502 McKay Blvd. Suite 202, Humble, Texas, 77338
Phone: (281) 816-4707
Release ID: 255723