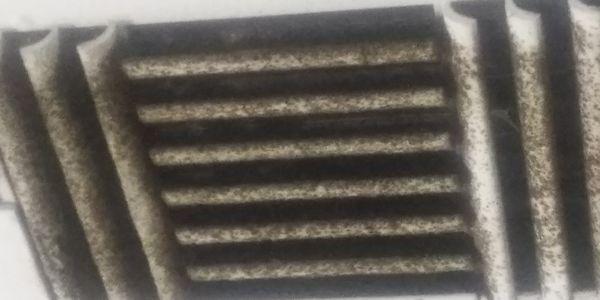 - June 19, 2019 /PressCable/ —
Houston, TX- Apartment residents in Houston are still feeling the effects of Hurricane Harvey some two years after that record-breaking landfall in 2017. According to David Reyna, a Houston native, many Houstonians looking to sign a new apartment lease need to exercise thorough due diligence when researching the prospective apartment community and the management company that runs it. Mr. Reyna described his family's most recent experience with one Houston apartment complex as "a nightmare no family should have to endure."
"Two months after signing a lease at Vanderbilt Lodge Apartments, a thick black mold growing out of every air vent in the loft was discovered.. Despite multiple requests for its removal, nothing was done and we were left to live with it (and inhale it), for close to 8 months. After speaking with neighbors experiencing the same set of unfortunate (and needless) circumstances, a pattern began to take shape."
"Mold remediation is expensive, but choosing to not disclose a known infestation before signing the lease is illegal and just plain wrong. Moreover, refusing to correct a problem that has such a potential for serious health consequences is inhumane."
Mr. Reyna alleges the members of his household have been plagued with migraine headaches, respiratory illness, and skin irritation as a result of prolonged exposure.
"A petition online through thepetitionsite.com has been started and we respectfully ask for your signature. We are petitioning the owners of Vanderbilt Lodge and other residential property owners with similar negligent practices. We are demanding change that starts with full unit history disclosures and accountability for owners to maintain habitable dwellings. Not just because it's vital to the growth of their investment, but because it's the right thing to do.
Mr. Reyna recommends the following 5 ways to protect the health and safety of your family before you sign your name on the dotted line:
1- Do your research.
-Before you visit any prospective property, read customer reviews on sites like Google and Yelp. This one is huge and the information will be a real eye-opener.
2- Ask the right questions.
– Ask about mold history, flood history, bed bug history, and about the presence of led paint. Also, inquire as to the reason the former tenant left.
3- Completely read every word of the lease before you sign.
– This one is common sense, but everyone needs to be reminded from time to time. Remember, the lease with all of its clauses is specifically drafted and designed to protect the complex, not you. You would be surprised at some of the clauses property managers try to sneak in that pile of papers.
4- Get a 2nd opinion before you sign.
-Have your attorney read and evaluate the lease before you sign.
5- Request the name and contact information of the property owners in writing immediately.
-The property managers are required by law to provide you with this information within 7 days, but the request MUST be in writing.
Release ID: 526080