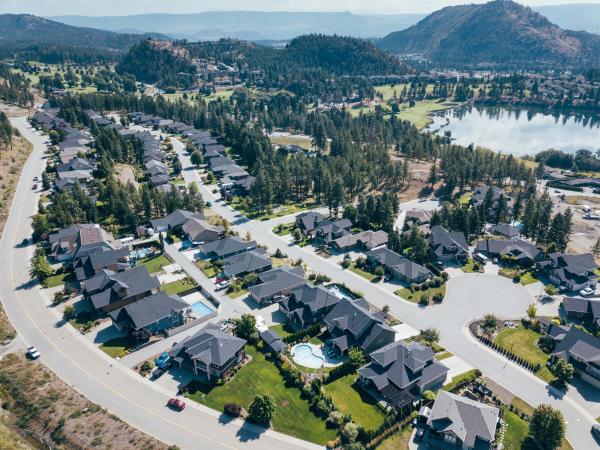 - February 29, 2020 /PressCable/ —
When looking at houses for sale in Kelowna, one can feel bombarded by the number and types of properties. Houses, townhouses, condos—how does one decide?
Other than the price, there are significant differences between the three. According to Investopedia, the differences will depend on what the buyer is looking for.
A house is defined as a single building on a single piece of land that isn't connected to another house. Owning a house gives people more freedom to do what they want with both the structure and the land, within reason. A house usually has a greater cost up front, but will also increase in value over time. There's no shortage of houses, large or small, in the Central Okanagan area. Communities, such as Tallus Ridge in West Kelowna, allow for proper home ownership in a beautiful part of the Okanagan valley.
A townhouse is attached to other structures, but has its own land, usually a front and back yard of some sort. Some townhouse neighbourhoods have a homeowner's association (HOA) that will take care of things like snow and trash removal, as well as maintenance of common areas.
A condo may be the easiest one to own, since there is no actual land involved in the purchase. Condo owners own part of a building rather than a building itself. While the purchase price is usually far less than a house, condos have higher HOA fees, as any and all maintenance, insurance, and snow/trash removal is shared among the building's residents.
When browsing houses for sale, or townhouses for that matter, the smart buyer does their research and makes a decision based on income, lifestyle, and needs. For some that will be a large house, and for others that will be an apartment-sized condo. Either way, getting a foot into the Kelowna real estate market is possible, no matter the size of the dwelling.
For more information on Tallus Ridge,visit tallusridge.com
Release ID: 88948311