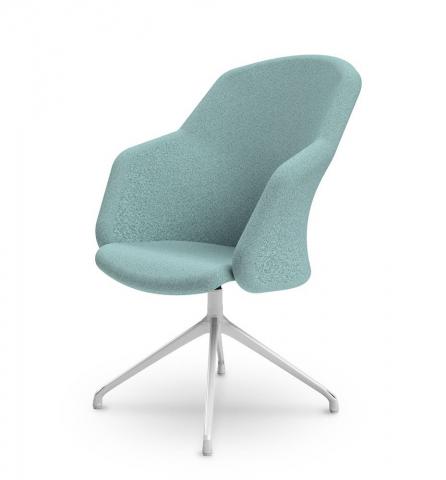 - August 20, 2021 /PressCable/ —
Hospitality furniture supplier to the hospitality industry for over 60 years, Burgess Furniture, an eco-friendly, family-run firm, announced its line of antimicrobial fabrics and easy-clean materials, allowing customers to feel safe and secure, without compromising fabric finishes and durability.
Learn more at https://www.burgessfurniture.com/bedroom/
Burgess Furniture's antimicrobial fabrics actively inhibit viruses and bacteria upon contact with their specially treated surfaces. These fabrics are waterproof, anti-fungal, stain and fire-resistant, and can even be cleaned with bleach. The new fabrics prevent the growth of bacteria and are also able to withstand deep cleaning and all sanitisation measures recommended across the hospitality industry.
Recently revised cleaning protocols in the hospitality industry are likely to remain the norm moving forward. 57% of survey participants ranked cleanliness/hygiene as the top criteria for selecting a travel brand or company — outranking cost and every other factor. Likewise, 39% of travellers say they intend to choose less crowded destinations and ones that have extensive hygiene programs.
As corporate travel budgets are slashed, analysts expect companies to follow consumer trends, opting when feasible for destinations and services with stringent hygiene protocols.
Furniture suppliers for some of the biggest global names in hospitality, Burgess Furniture provides chairs, sofas, tables and accessories that are safe and easy to sanitise again and again. Conference accessories such as power modules, lecterns and even buffet movers with wipe-clean laminated surfaces ensure safety and peace of mind for participants and customers alike.
While many hoteliers are uncertain about how to properly maintain and care for their high-end interiors, Burgess Furniture addresses the question straightforwardly:
"We like to think we've recreated what it means to be a 'family-run business'. With 20 employees (and counting) who've been with us for over 25 years, we believe the bonds we've created amongst our team are what truly drives our success. While our success is built on quality British craftsmanship coupled with great design with reliability." said a company spokesperson. Health and safety shouldn't mean guest comfort, furniture function and quality need to suffer. With Burgess Furniture, there's simply no compromise.
For more on the products, services and history of Burgess Furniture, visit https://www.burgessfurniture.com
Release ID: 89042534