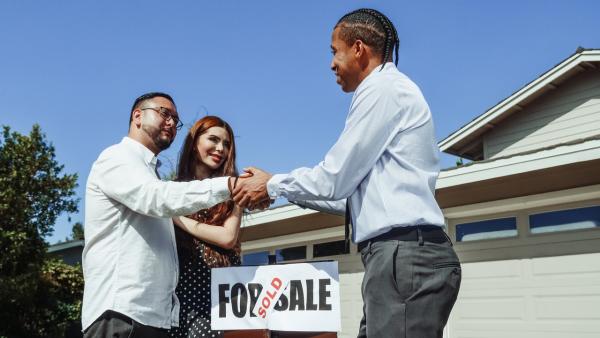 - October 2, 2021 /PressCable/ —
Colorado Exclusive Buyer Agent Association (CEBAA) has released a new guide outlining the real estate market trends on specific hot real estate markets in the United States. Colorado experts also shared a few data analysis on the current situation in these top real estate investment markets.
For more details, please visit https://homebuyerscolorado.org/colorado-homes-for-sale
The newly released guide points out the importance for first-time homebuyers who looking to purchase an investment property to have a better understanding of the current market situation. CEBAA's website is also designed for homebuyers to have access to a list of exclusive and accredited buyer agents in the markets analyzed, like Colorado Springs and Denver.
Reports have shown that the median price range of single-family homes in Denver and Colorado Springs has been consistent over the past few weeks, with the median price in Denver at over $600,000 and the median price in Colorado Springs at typically about $100,000 to $150,000 less The number of houses that buyers and their agents are putting under contract was consistent from the first of August to the end of July.
The association managers participate in a weekly radio show that airs in the Denver area every Saturday at 8:00 and 9:00 am on KHOW. In-depth, consumer-oriented analysis is done is week.
First-time home buyers always need to be aware and properly educated of market trends before even pursuing buying a property to invest in. The best thing to do when buying a home is to hire a top buyer agent as a best guide for the buying process. Buyers will have a representative when making offers. A good agent will also educate on all aspects of residential real estate.
The guide also highlights the best timeline to buy or sell real estate. Statistically, May and June are the times that most homes are getting under contract. However, December is an excellent month for buying because in Colorado sellers are typically more willing to negotiate on price in this cold winter month. On the other hand, the guide also pointed out the fact that every home buyer and seller should only buy and sell when it is the right time for them to. It can not be distinguished by the agents themselves but only by the buyer and seller especially when it is most beneficial for them.
Kathleen Chiras, Manager of CEBAA said: "It is okay to interview more than one person. You do not always need to go with the first person you talk to. Remember, agents typically have good people skills. So picking the first one you speak with is an easy trap to fall into."
Interested parties may visit https://homebuyerscolorado.org/find-buyers-agent to see the many resources offered to buyers hoping to purchase in Colorado. There are also many home buying or selling tips found on its website, and instant access to a list of buyer agents on the inquiry page.
Release ID: 89047711