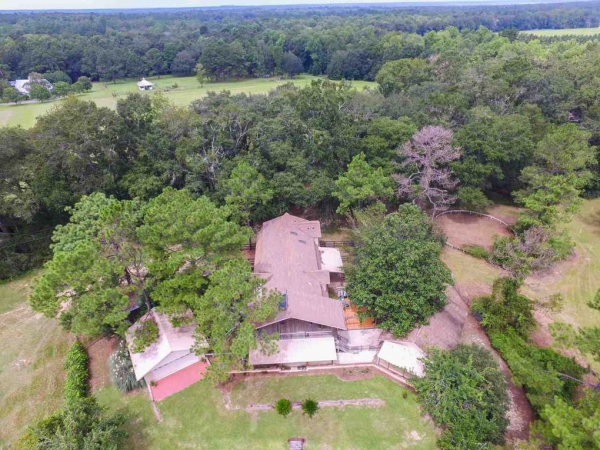 - September 25, 2017 /PressCable/ —
Home buyers generally take many factors into account when making their purchasing decisions. The Weather has moved up on the list of priorities for many due to increasing concerns about hurricanes and other weather events. The growing intensity of storms has drawn particular attention, with the widespread destruction caused by Hurricanes Irma, Harvey and Maria as Category 5 hurricanes in a matter of recent weeks, along with the near 5 Jose.
Horse lovers and others with large animals face special challenges in severe weather, especially storms with high wind and water potential. Home buyers whose horses live with them (or at other equestrian properties that they own or rent) are taking a new look at their animal care responsibilities after seeing the plight of horses and other animals in 2017 hurricane news coverage from Texas, Florida, North Carolina and other U.S. states and communities.
Dubbed the "the monster storm", Irma spanned wider than the peninsula of Florida from south to north and her power wreaked havoc statewide. Climate experts warn that higher intensity storms may be the "new normal". Storm surge and spinoff tornadoes are related concerns.
A North Florida home and farm serves as a model of things to consider in protecting life and property from the ravages of hurricanes and other severe weather. Located at 2536 Old Lloyd Road, Monticello, FL (Jefferson County), details and images are here: http://northfloridafarmsforsale.com/2536-old-lloyd-road/
Examples of storm-wise features for this home estate include:
GENERAL
– Concrete block construction with concrete out-buildings on either side of home provides added protection against wind and wate
– Concrete landscaping wall serves as a solid barrier to flooding
– Added landscaping features divert water away from home and other facilities
– High land (not in flood zone) with slope to back of property
– Sand bags on hand in event of extreme "monster storm" rain
– Custom storm shutters for all windows and doors
– Whole house generator enables keeping power on for basic needs
– Solar water heater – and generator-powered well pump
– Downstairs bathroom serves as safe room against extreme wind
HORSES & OTHER ANIMALS
Twenty six animals (horses, goats, sheep, dogs and cats) were safe and secure in the barn and downstairs of this home during two forceful tropical storms. Others fared just as well during Hurricane Irma. Some of the reasons:
– Solid concrete block structure with six large horse stalls and a spacious center breezeway
– High ceilings in event of a horse rearing up – to prevent hitting head, suffering injury
– Stalls big enough for cows, goats, Alpacas, other varied animals
– Custom wooden dividers available to split breezeway into sections as needed
– Each stall has a door to the breezeway plus exterior door with split design for optional top open (for air flow and light as weather permits)Ceiling fans in barn breezeway
– Strong lean-to attached to north side of barn allows a stall door or half door to be open during part of stormy weather as needed to reduce stress on animals
– Immediate access to animals from downstairs apartment and upstairs trap door
– LED battery lights for use during storm if dark (night or power outage)
– Water spigot inside barn plus space for 32 – 96 gallon water bins in event of extended power outage
– Adjacent hay barn for extra supplies within feet
– Each stall has an individual paddock plus access to a large paddock – to let animals out but keep them close-by for fast access to barn
– Veterinary clinic 4 miles away; blacksmiths less than 1 mile away
See what some of these features look like here: http://northfloridafarmsforsale.com/2536-old-lloyd-road/
A timely resource for further information on equestrian and farm living in North Florida is: http://northfloridafarmsforsale.com/.
Release ID: 242014