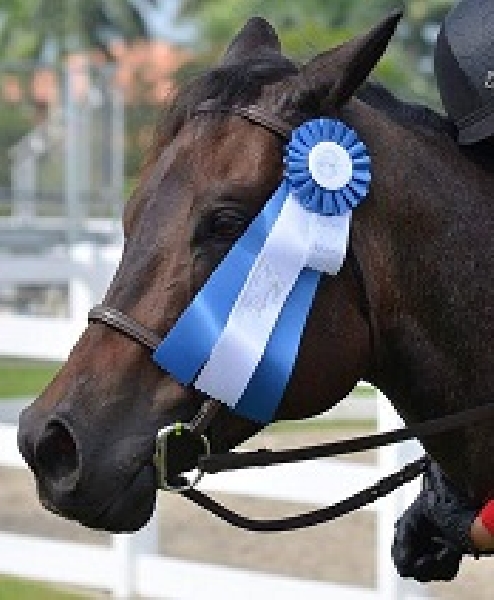 - December 19, 2014 /PressCable/ —
As part of their ongoing efforts to provide the best information on Horse Health, Karen Leung has published a new article entitled "Caution Not to Poison Your Horse via Food Feed" which sheds light on the most important aspects of Horse Health for horse owners, trainers, riders, caregivers, and horseman who care about their equine health. Interested individuals can view the full article at http://www.mynewssplash.com/news/business/caution-…
One of the most surprising pieces of information in the article is the fact that many horse owners, trainers, and horse caregivers are struggle with understanding why horses are dying due to simply feeding them with brand name horse food. Their horses are dying due to horse food poisoning. The main reason was that brand name horse food was contaminated. Blue ribbon horses were dying one after another since last October. The horses' death was due to ingestion of contaminated horse feed and these horses were poisoned. There is no antidote for this kind of horse food poisoning..
In discussing the article's creation, Karen Leung, marketing professional of Alpha Omega Clique LLC said,
This article was written to educate horse owners and trainers about horse feed contamination which can cause their horses' lives.
Horse owners, horse trainers, horse riders, horse caregivers can find the most up-to-date version of the press release above. Customers who have specific questions past, present, or future articles contact Alpha Omega Clique LLC via their website billycooksaddlesblog.com
Resources: Karen Leung has written horse health and other horse related articles in both blog post at https://billycooksaddlesblog.wordpress.com/author/… as well as press release
Last summer, Karen Leung wrote a press release about the history of Crazy Horse Memorial. Here is the full press release at http://www.briefingwire.com/pr/breaking-weird-news… As this year 2014 is approaching toan end, you will find the CrazyHorse Memorial seasonal special events schedule as shown here. December 14 through January 1, CrazyHorse Memorial will celebrate the entire year-end holidays with festivelights about the mountain carving, set to lively Mannheim Steamroller musicalprograms courtesy of Chip Davis nightly. The visitor complex exhibits willfeature seasonal ornaments collected over a lot more than 60 years, fromantiques to modern moving displays. Free coffee and hot chocolate will alwaysbe available. Admittance to the Memorial is going to be three cans of food perperson or financial gifts to help the Feeding South Dakota food bank.
Release ID: 70780