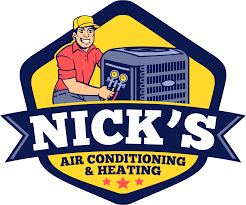 - July 7, 2021 /PressCable/ —
Nick's Air Conditioning & Heating LLC, a family-owned and operated air conditioning contractor based in Apopka, Florida, has released a report discussing different ways property owners can reduce their electricity costs in 2021. The report titled "7 Ways to Save Money on Your Electricity Bills" provides handy tips to lower heating costs.
More details are available at https://www.nicksacandheat.com/post/7-ways-to-save-money-on-your-electricity-bills
By releasing this report, the company aims to help Floridians learn how to prevent heat energy losses from their homes. The report outlines best practices and habits including keeping doors closed, wearing warmer clothing, maximizing the use of solar energy, and exploring alternate heat sources.
Industry reports indicate that 25 percent of home's heat loss occurs through doors and windows, while 35 percent occurs through walls. Infrequent maintenance also contributes to heating system inefficiency, resulting in high energy bills.
Nick's Air Conditioning & Heating recommends upgrading to a programmable thermostat, sealing air leaks, and switching to a more efficient type of heating as three ways to minimize long-term electricity costs.
The Apopka, FL HVAC contractor recommends switching heating methods to lower energy bills. Electric heating is the most expensive method to heat a house, and it is often the least efficient type of heating. The report indicates that buying a furnace may be relatively expensive, but results in greater cost-efficiency over its operating life.
Nick's Air Conditioning & Heating employs a team of HVAC experts who understand the costs involved in heating a home. Professional heating technicians are trained and equipped to install, maintain, and repair all major brands of heating and cooling systems. They take the time to diagnose problems recommend repairs or replacements, and complete the job on time and within a customer's budget.
The company provides fast and reliable heating and air conditioning services throughout Central Florida, including Orlando, Longwood, Altamonte Springs, Windermere, and Kissimmee. Experienced contractors handle ongoing maintenance and offer emergency HVAC services.
A satisfied customer said: "Very good pricing and excellent work. I got a new AC unit in April 2020 and the whole process was smooth, fast, friendly, and professional."
Interested parties can learn more by visiting https://www.nicksacandheat.com/post/7-ways-to-save-money-on-your-electricity-bills
Nick's Heating and Air
174 Semoran Commerce Place #107, Apopka FL 32703
(407) 489-5060
https://www.nicksacandheat.com/
Release ID: 89033558