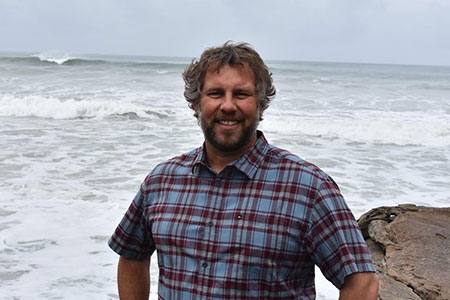 - December 6, 2017 /PressCable/ —
December is the best month for beautiful lighting displays. Lightscape Designs urges homeowners and business owners to take a look at their overall plans in the context of the holidays in order to save money and make an illuminating impression.
"The holidays are a time of year when many people use lighting to make their homes more beautiful," says Mike Geier, owner of Lightscape Designes. "This time of year, you'll want to make sure that your lights are not only beautiful, but that they are also running at top efficiency in order to save money."
Mike creates 'lightscapes' for homeowners, Homeowners' Associations (HOAs), hotels and resorts, and other businesses. His site showcases his services and the types of lighting he can achieve when people want to create the most attractive outdoor lighting plans for their space or their customers' spaces, providing clients with a custom experience that is all their own. An effective lighting plan can also save homeowners and businesses money because they are more efficient and use more modern technology, which uses less electricity. More information can be found at: http://lightscapedesigns.net.
Lightscape Designs specializes in lighting landscape design and installation, including:
* LED Retrofit
* HOA outdoor light installations, LED retrofits, landscape lighting maintenance programs
* Residential lighting design and installation
To get a feel for the types of projects Mike and his team excel at, please visit http://www.lightscapedesigns.net/ The site explains that Lightscape Designs is a leading landscape design lighting firm in San Diego, priding itself on helping hundreds of homeowners in Rancho Santa Fe, San Clemente, Carlsbad, La Jolla, Del Mar and Carmel Valley solve their lighting design challenges.
Each installation begins with the team carefully assessing the unique oudoor lighting needs of each customer. Clients working with Lightscape Designs get an experience that is tailored to them, whether that means landscape design lighting for new construction, remodelling, or custom residential and commercial projects. The company also provides maintenance programs for HOAs and other properties that are managed and run professionally.
Mike Geier began learning about landscape lighting design while studying at San Diego State University. He created the company in 2006 as a way to help as many people achieve their lighting goals as possible.
Services provided by the company include outdoor light fixtures of all kinds such as LED landscape lighting (or low voltage outdoor lighting), LED lighting retrofit, accent lighting, architectural lighting, garden lighting, HOA lighting, path and walkway lighting, low voltage outdoor lighting, downlighting and moon lighting, deck lighting / deck lights, yard lights, patio and barbecue lighting, and uplighting. These combine to help create the outdoor experience each client wants.
Both residential and commercial lighting services are provided, with innovative LED lighting systems installed to offer the highest quality product. This means that people in North San Diego, South Orange County and other areas like Carmel Valley and San Clemente can install outdoor sidewalk lighting illuminate their home, garden and office space with ease.
SAN DIEGO Towns & Zip Codes
Alpine – 91901
La Mesa – 91941,91942
National City – 91950
Cardiff By The Sea – 92007
Carlsbad – 92007,92008,92009,92010,92011
Del Mar – 92014
El Cajon – 92019,92020,92021
Encinitas (Olivenhain, Wildflower Estates) – 92023,92024
Escondido – 92025,92026,92027,92029
Fallbrook – 92028,92088
La Jolla (La Jolla Farms) – 92037,92038,92039
Poway (The Heritage Estates) – 92064,92074
Rancho Santa Fe (Cielo, Fairbanks Ranch, Rancho Del Lago, Santa Fe Farms, Del Mar Country Club, Rancho Belvedere, The Bridges, The Crosby, Rancho La Cima) – 92067,92091
San Diego – 92116
Hillcrest – 92103
North Park – 92104
Point Loma – 92106
Ocean Beach – 92107
Oceanside (Saint Malo) – 92054
Pacific Beach – 92109
Old Town – 92110
Clairemont – 92117
Coronado (Coronado Cays) – 92118
Sorrento Valley – 92121
University City – 92122
Tierrasanta – 92124
Rancho Bernardo (Santaluz, The Trails) – 92127,92128,92197,92199
Carmel Valley (Rancho Pacifica, Meadows Del Mar, Alta Del Mar, Fairbanks Highlands) – 92130,92131
ORANGE COUNTY – Towns and Zip Codes
Newport Coast (Pelican Hill, Crystal Cove) – 92657
Newport Beach – 92662,92661,92660,92663
Corona Del Mar (Cameo Shores, Cameo Highlands) – 92625
Laguna Beach – 92651
San Clemente – 92673,92672
El Niquel Heights – 92677
Dana Point – 92629
Villa Park – 92861
Coto de Caza (Trabuco Canyon) – 92679
Laguna Hills – 92653
Laguna Niquel – 92607
Contact Info: Name: Mike Geier Email: info@lightscapedesigns.net Organization: Lightscape Designs Address: P.O. Box 70241, San Diego, CA, Rancho Santa Fe, California 92067, United States Phone: +1-619-778-1209
For more information, please visit http://www.lightscapedesigns.net/
Release ID: 245308