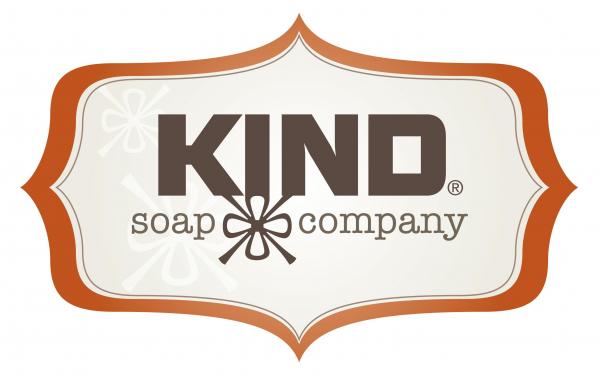 - November 29, 2018 /PressCable/ —
[ST LOUIS, Mo.- Nov. 26, 2018–] Loyal KIND fans and new friends are experiencing a little holiday joy with each visit to the anchor store on Allen Avenue in Old Town Webster. Intoxicating aromas greet patrons, along with the helpful staff. While every product is created to nourish skin and delight the senses, KIND's line of holiday handmade soaps are commanding special attention.
Founder Jean Scholtes has been compared to Buddy the Elf, full of holiday spirit as she transforms her store into a winter wonderland. Eager to encourage like-mindedness, her display window reminds all to hold tight to their child-like wonder, stating "May you never be too old to search the skies on Christmas Eve." Icicle lights drip from the ceiling while frosted trimmings tuck into each beautiful display. However, the real treat is the tantalizing scents that evoke memories of holiday joys.
Ba-humbugs are washed away with the use of each limited edition handmade soap. The Holiday Soap Sampler features Bay Rum, Douglas Fir, Snickerdoodle, and Peppermint soaps. Each all-natural bar is handcrafted from essential oils, natural moisturizers and other skin-loving ingredients. For those wanting full-sized soaps, KIND is offering Lavender Pine, Frankincense & Myrrh, Snickerdoodle and Peppermint. In true KIND fashion, all products are packaged in ready-to-give gift wrappings.
When asked of her Christmas wish, Jean stated she wanted "Peace on earth and peace of mind for all KIND customers". KIND is passionate about giving the gift of education, empowering customers to make healthy, safe decisions for their loved ones. Store shelves will always be lined with incredibly indulgent, all-natural products that fulfill Jean's desire to offer the best and nothing less.
KIND recognizes the time constraints of every burdened shopper during the holidays. In an effort to relieve some stress, they will remain open until 8 p.m. on Tuesdays and Thursdays. Regular store hours are 10-6 on Wednesday, Friday and Saturday. Sunday hours are 11 a.m. to 4 p.m., and 24/7 online. Facebook helps offer information too. Shoppers looking to treat their friends and family to all-natural, handmade soaps this holiday season need to look no further than KIND for gifts that are sure to delight everyone on their list.
20 Allen Avenue, Storefront 105
St. Louis, MO 63119
(314) 942-2024
http://valleyandcolifestyle.com/comparing-rudimentary-particulars-top-reasons-search-natural-scented-soap/
http://bizbuffs.com/advantages-kind-soap-company/
http://pacnews.org/recommendations-for-natural-scented-soap/
Release ID: 451193