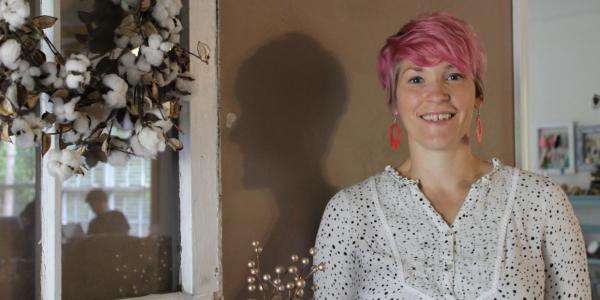 - April 12, 2021 /NewsNetwork/ —
Spring Lake, North Carolina-based professional organizer Summer Puleo has expanded her home organization and consulting services for local clients in and around Hoke County. Her company, More Than Just a Pretty Shelf, shares organizational management techniques that are applicable throughout the home.
For more information see https://morethanjustaprettyshelf.com
The newly expanded services are launched in support of communities in Hoke County and the surrounding areas. Life and organization coach Summer Puleo's programs are designed to help clients create an individualized organizational system that meets their unique needs.
According to research, more than two-thirds of homeowners consider a lack of storage space to be their biggest annoyance. Meanwhile, statistics suggest that decluttering at home can cut housework by almost half. As such, Summer Puleo aims to teach clients how to create and maintain tidy, organized areas in the home by reducing clutter and optimizing storage.
The company's home services range from kitchen, closet and room organization to clutter control and moving preparation. In addition, Summer Puleo coaches clients with both virtual and in-home sessions, helping them to set goals, establish cleaning routines, plan menus and more.
Clients can benefit from Summer Puleo's easy-to-follow systems, designed to help reduce stress and anxiety while saving time and cutting costs. By establishing an organizational system, clients gain the ability to know where their belongings are at all times. As a result, they will not unnecessarily spend money on items they already own.
"If you are frustrated with a space in your home or need help with eliminating and concentrating on the things that matter the most, then a Professional Organizer might be just what you need," said Summer Puleo. "At More Than Just a Pretty Shelf, I help you to create organized spaces while designing a system that is tailored to you, your family, and your life."
With the latest announcement, More Than Just a Pretty Shelf makes available its personal planning and organizing solutions for clients in Hoke County and beyond. Further to her consulting, Summer Puleo offers time and household management coaching and full organization of the home and garage, including kitchens, pantries, bathrooms, playrooms, offices and bedrooms.
Interested parties in Hoke County and nearby are invited to visit https://morethanjustaprettyshelf.com to find out more about Summer Puleo's comprehensive organization coaching services.
Release ID: 89004869